Bush Music Club's Singabout night, Friday 3rd February, 2012

8-10pm, Friday 3rd February, 2012
By Sandra Nixon
Posted Friday, October 14, 2011
Theme (not compulsory!) - Something to sing about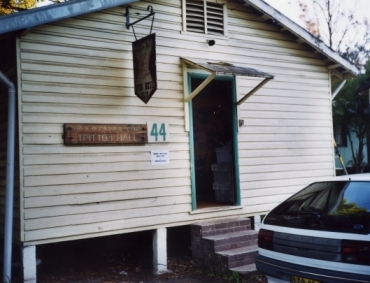 You should have noticed, by now, that what was formerly called a "Beer & Cheese Night" has been changed to another of our traditional names "Singabout Night" ... to stress that it isn't a booze and gourmandising event - but a night aimed to let us sing, recite, speil whatever we want to (without necessarily complying with the "suggested" by no means mandatory! general theme.
Come along ... make a noise ... bring some nibblies to share (or not ...) but keep our Australian traditions of song, verse, stories alive and kicking!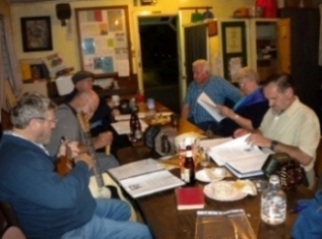 PLEASE REMEMBER: The Addison Road Centre closes the Centre gates some time after 10 PM ... so we need to pack up and leave around 10.00 PM !!!

Cost: $5

Venue - Tritton Hall, Hut 44, Addison Road Centre, 142 Addison Rd, Marrickville
Enquiries: Bob 9569 7244
Photos - Sandra Nixon