Bush Music Club's Singabout night

8-10pm, Friday 2nd December, 2011
By Sandra Nixon
Posted Saturday, September 24, 2011
Singabout Night : Friday 2 December:
We seem to have had some potential singers / reciters / storytellers put off by fearful images of bacchanalian sessions - with beer glass sloshing in one hand and great slices of tangy cheese in the other ... and, all the while trying to focus on a songbook, notebook, whatever! In fact, the strongest thing consumed tended to be a glass of non-intoxicating 'Birrel' ... admittedly from Cooper's brewery ... but sold off the soft-drink shelf of the local supermarket ... ( or a cup of coffee with an extra half-spoonful of instant!)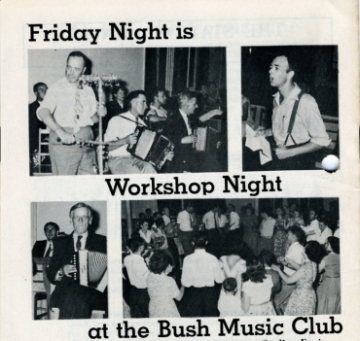 Anyway, I'm shifting to another of our old Bush Music Club event names: Singabout Night. As I'm sure you'll notice, that is the name of the "folklore section" of our magazine ... and was the name of our original Club Magazine – from 1956 to 1967. Back then, we used to hold one "Beer & Cheese Night" every quarter ... to scrape up enough shekels to pay for printing the next issue. In later (post-Singabout magazine) years we kept up the quarterly music / song / poetry / dance session as a broad social night ... for a few more decades. I think this is the name to remind us what our traditions are all about!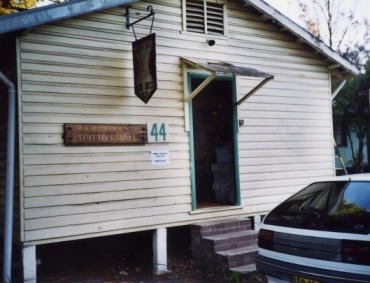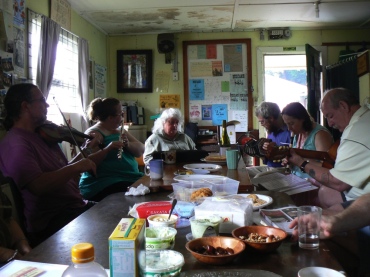 - X – X - X – X- X – X- X – X- X – X- X – X- X- X – X- X – X- X – X- X – X -
"City Cousins?"
Well, we are now into the Summer / Christmas / visiting old friends and family period. How did it look at either end of the plane / ship / train / car / coach (stage?) trip to stop for a week or two with Aunts, Uncles, family connections or friends 'up country' … then – or now? (All right ... that's fairly straight forward for me, as my family spent mid-late 1950s Christmas holidays up-country ... wherever Auntie Norma ... and Danish Whaler-turned stockman Uncle Vik were working and homestead keeping!)
Or any other song or poem you want to contribute - topic is not compulsory!
enquiries - Bob 9569 7244
cost $5, bring voices, songbooks, poetry books, instruments, food & drink