Launch of Keith McKenry's Biography of John Meredith, founder of the Bush Music Club

Friday 12th September, 6.30 for 7pm, Baptist Church, 4 Macarthur Pde, Dulwich Hill.
By Sandra Nixon
Posted Saturday, May 10, 2014
In our 60th year & as part of out Diamond Jubilee Anniversary, the Bush Music Club is proud to announce the launch of Keith McKenry's exhaustive biography of John Meredith.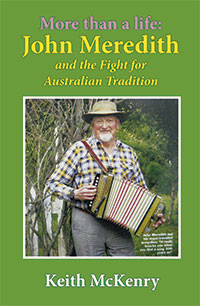 John Meredith (1920–2001) was for decades the leading warrior in the fight to preserve and celebrate Australia's unique folk heritage.
Between 1953 and 1994 he recorded from ordinary Australians thousands of songs, tunes, recitations, folk medicines, superstitions, sayings and yarns, documenting a rich canon of traditional lore which at the time few believed—and many denied—existed. He was also a key pioneer in folk song performance, establishing in 1952 the original Bushwhackers Band and performing in the landmark Australian musical Reedy River.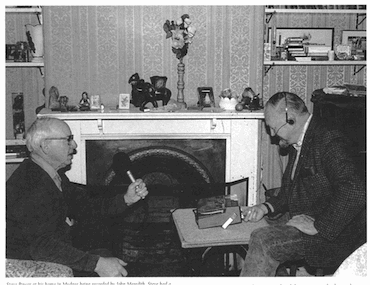 A political radical throughout the Cold War years, he fought all his life against poverty, cultural toadyism and official indifference. Writing or co-authoring many books on Australian tradition and history including the classic Folk Songs of Australia and the Men and Women Who Sang Them, still easily the most important single volume in the field, he achieved official recognition late in life, his original field recordings becoming an acknowledged national treasure. Unlike however the great song collectors in other English-speaking countries he did not have the benefit of a good education let alone formal musical training for he was forced by poverty to leave school at age fourteen at the height of the Great Depression.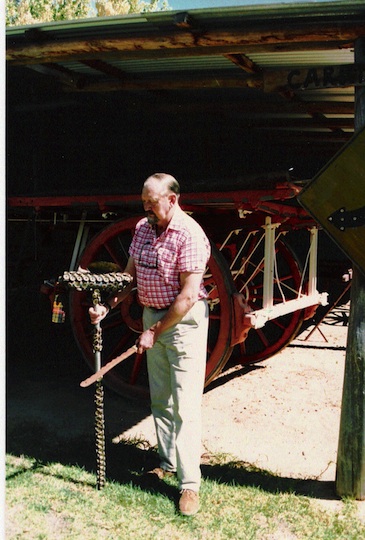 In 1944, having neither qualifications nor prospects, he mounted his pushbike and left the New South Wales township of Holbrook where he was born and rode into the sunrise, determined to make his fortune. This is his story.
....................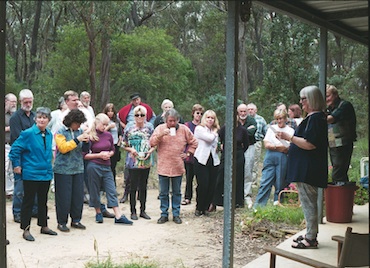 344 pages, 225 x 150 mm, 20 colour plates, 80 b&w, and DVD $39.95, Hardcover
The accompanying CD, which will not be available separately, contains 30 tracks, and the performers include Burl Ives (singing the first recording of Click Go the Shears), the original 1953 Sydney cast of Reedy River, the Bushwhackers, Duke Tritton, Sally Sloane, Alan Scott, Gary Shearston, Marian Henderson, Martyn Wyndham-Read (who recorded a new version of 'Reedy River' especially for the album) and Wongawilli, as well as the cream of Meredith's field recordings from both the 1950s and the 80s and 90s. In compiling the CD I was assisted by both the National Library and the National Film and Sound Archive.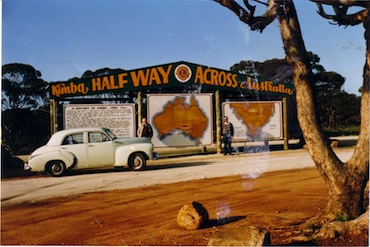 In researching and writing it Keith was assisted throughout by the National Library of Australia, which awarded him a Harold White Fellowship and commissioned oral history interviews with all the surviving key characters in Meredith's story. The book is fully referenced with over 1000 endnotes and a detailed index.

The book will be launched by John Derum & Wongawilli will provide entertainment & music for some dancing

Photos -
John Meredith collecting from Steve Power using the (in)famously heavy 30 pound tape recorder
John with the original lagerphone made by his brother Claude - Rob Willis photo
Friends gathered at his wake - Bob Bolton photo
Merro & Peter Ellis on a collecting trip, c.1991 - Peter Ellis photo