Bush Music Club Friday Night Session

8-10pm, Friday 4th Sept 2009
By Bob Bolton
Posted Monday, June 1, 2009
Hear that Whistle Blow Songs of the Railways (and our planned book of the same...)
G'day all - Beer & Cheese Singers and BMC Monday Sessioners -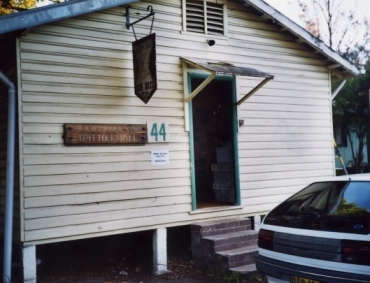 I usually send out a list of suggestions from the vast pile of Australian Folk Song books piled next to my home computer ... but this coming Beer & Cheese Night can be seen as a progress report - or an opportunity to have an input to - Brian Dunnett's long awaited Railway Songs Book (first mentioned back in the early 1980s ... before being swamped by the Australian Railway History Project!)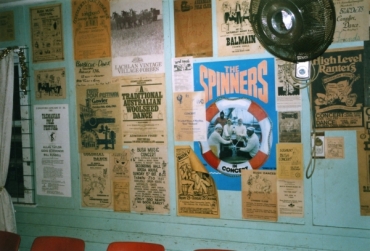 The BMC (... principally Ralph Pride ...) is helping Brian by compiling successive updates that the Monday Nighters have been panel-beating into a set of agreed (or, at least, agreeable ...) singing keys. This coming Friday is a chance for us all to get the tonsils (... and the brain cells ...) into preparation for the Illawarra Folk Festival, down at Bulli in January, when Brian is coordinating mobile song sessions on the railway's "Music Trains" and the Concert Party will be devoting some of their sessions to Railway Songs.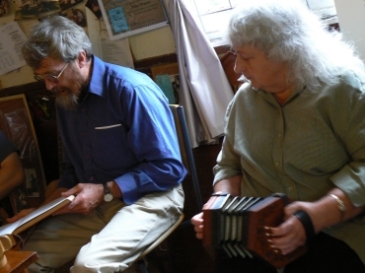 Ralph should be turning up with some working copies of the book ... and the current song list looks very like: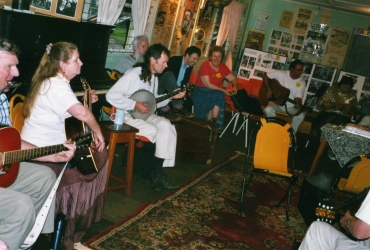 Railway Songs — Bush Music Club —(as at 28/08/09)

Billy Sheehan
Death Where is thy Sting
The Dying Fettler
The Dying Sleeper-Cutter
The Dying Railway Commissioner
The Granville Disaster
The Flying Gang
Missing Mates
Navvy on the Line
The Launceston & Deloraine Railway
The Midland Railway Workshops
Number Twenty-Two
Phillis on the Railway
On the Queensland Railway Lines
Trains of Treasure
The Railway Hotel
The Sandy Hollow Line
Realised Ambitions
Second Class Wait Here
The Sleeper-Cutters' Camp
The Song of the Fettler
The Wild Beaudesert Train
With My Navvy Boots On
Train to Guildford
Train to Lidcombe
Wolgan Valley Ghost Train
Tweed and Lismore
Yellow Rag
Sunshine Disaster
Battler's Ballad

We should have a few musical instruments lurking around this Beer & Cheese ... and we have some keen singers travelling great distances for this particular session ... but this is also a chance to make your case for anything not yet in the booklist ... or even to get to work to slip in under the newly extended deadline (30th Sept), just announced by Mark Gregory, of the Union Songs Site, for the $1000 prize for a new Railway Song.
Back in the bad old days, we would have said: "Ladies bring a plate - Gents bring a bottle" ... but we know better these days. Just for starters - we want something edible on the plate ... and a decent drop in the bottle!
Cost: $4 (members) $5 (non members)
Enquiries: Bob 9569 7244