BMC Friday Night session - Rivers - Friday 6th July

8-10pm Friday 6th July 2007
By Sandra Nixon
Posted Friday, June 1, 2007
The Bush Music Club is reviving the Friday night session, aka the Beer & Cheese Nights, 8-10pm, once a month.

Rivers - The highways of the back country - food, transport, community, flood & drought.
Bring along Songs! Poems! Recitations! Tunes! Dances! friends! relatives!
Back in the bad old days, we would have said: "Ladies bring a plate - Gents bring a bottle" ... but we know better these days. Just for starters - we want something edible on the plate ... and a decent drop in the bottle!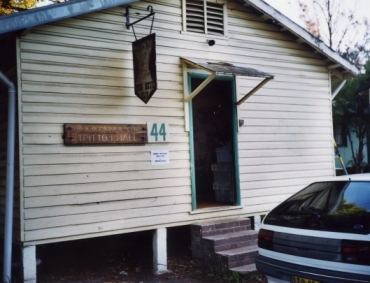 Cost: $4 (members) $5 (non members)
Enquiries: Bob (02) 9569 7244
Drawing - Ron Edwards