Bush Music Club Friday Night Session - Protest, Union & Politics

8-10pm Friday 2nd November, 2007
By Sandra Nixon
Posted Thursday, September 27, 2007
Bush Music Club is reviving the Friday night session, the Beer & Cheese Nights, 8-10pm, once a month.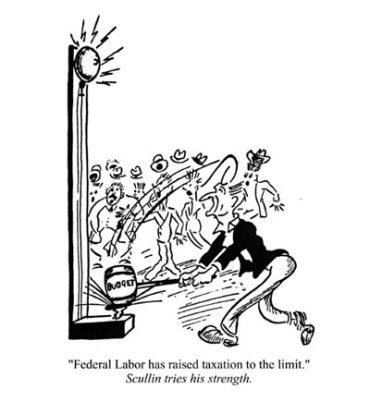 Protest, Union & Politics
From nasty Convict settlement Commandants - money-grubbing Gold Commissioners - and the Bunyip Aristocracy - up to APEC spinmeisters... and all the other stops in between.
Bring along Songs! Poems! Recitations! Tunes! Dances! etc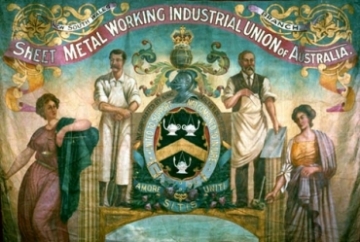 Back in the bad old days, we would have said: "Ladies bring a plate - Gents bring a bottle" ... but we know better these days. Just for starters - we want something edible on the plate ... and a decent drop in the bottle!
Cost: $4 members, $5 non-members
Scullin tries his strength cartoon by John Frith
The Bulletin, July 1930
Reproduced courtesy of the National Library of Australia