Bush Music Club Friday Night Session

8-10pm Friday 13th April 2007
By Sandra Nixon
Posted Friday, March 2, 2007
Bush Music Club is reviving the Friday night session, the Beer & Cheese Nights, 8-10pm, once a month.
Hut 44
Addison Road Centre
142 Addison Road
Marrickville
Enquiries: Bob (02) 9569 7244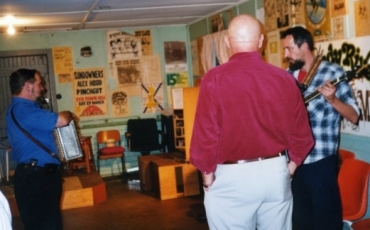 Bring voice & instruments, a song or a tune, a dance or a poem, and a plate & a bottle
Friday 13th April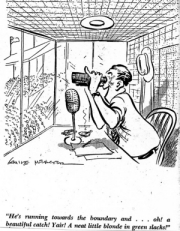 Sport - the Great Aussie religion
We can start with all those old bush songs, poems & yarns about the great racing horses all old bushmen claimed to ride ... then, of course there's opportunities for a few songs abut cricket ... footie ... or anything down to betting on two flies crawling up a wall!
Back in the bad old days, we would have said: "Ladies bring a plate - Gents bring a bottle" ... but we know better these days. Just for starters - we want something edible on the plate ... and a decent drop in the bottle!
Photos - Sandra Nixon