Bush Music Club Friday Night Session

Friday 6th August, 2010, 8-10 pm
By Sandra Nixon
Posted Tuesday, June 8, 2010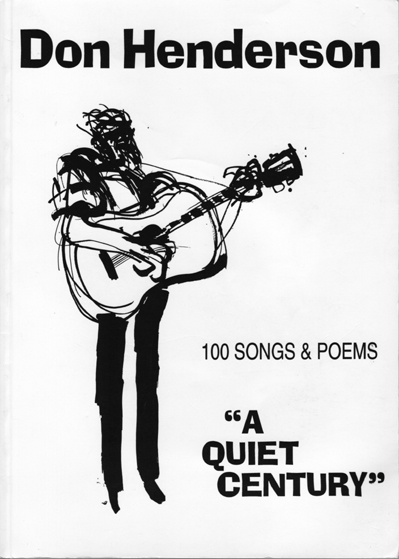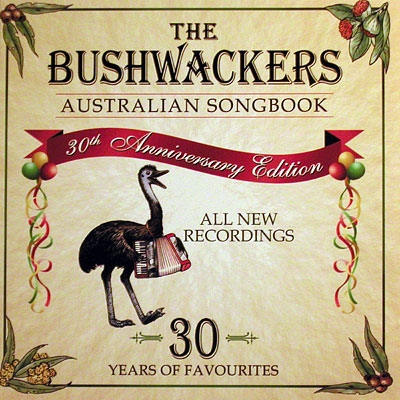 I don't think I was thinking too clearly about this suggestion list when I grabbed at "The Continuing Tradition" as this Friday's subject!
There certainly is a continuing tradition of folk song into the modern world and all its challenges ... but it isn't pinned down in the shelves of books from which I draw for suggestions on the collected traditional material - and it isn't always wearing a recognisable label!
This has some gleanings that I think show the way folksong has always addressed change, threat and challenge in our daily life (... or, at least, that of our forebears!). What we need is to see where the process is still at work ... even amidst all the planetary web of modern technology ... and what distinguishes it from the commercial products that assail our ears from every corner and new technological device.
Lets hope we all get some fresh insights out of the medium we love - and see it going on as long as we can hear, sing, appreciate and compose!
Back in the bad old days, we would have said: "Ladies bring a plate - Gents bring a bottle" ... but we know better these days. Just for starters - we want something edible on the plate ... and a decent drop in the bottle!
Cost: $5

Venue - Tritton Hall, Hut 44, Addison Road Centre, 142 Addison Rd, Marrickville
Enquiries: Bob 9569 7244

"The Continuing Tradition" – I suppose that we see ourselves at the centre of a "Continuing Tradition" ... but do we really know what that means – to us - and to the rest of the world out there?
A list from my sagging bookshelves may suggest just what I have believed the tradition to be ... over the last 50 years or so ... but I can only present it as a catalyst to see what assays from your own vein of folk lore! What we really need to do is to see how the tradition stretched out to more and more sectors of our developing society ... and how that changed our world.
Here are a few suggestions gleaned from my song book shelves: leaning towards the continuation of a singing tradition beyond the world of the lonely colonial bush and the hard realities of a developing nation and its struggling economy:

Folk Songs of Australia, volume 1, John Meredith & Hugh Anderson
Australia's on the Wallaby p.199. Back in the 1890s this looked at how a land of gold drifted into a struggle for industrial ... and provided a model for Henry Lawson's rhyme 'Freedom on the Wallaby' – shocking enough for some of the Queensland State parliament to call for his imprisonment!
John Meredith's book was one of the early sources of the historical roots of our folk music ... the basis of the post WW 2 "Folk Revival" and all the socio-political content that was presented as continuing the tradition of our forebears. Of course, it gathered up what was, in its day, very much part of a continuing tradition ... and still is!

Folk Songs of Australia, volume 2, John Meredith, R Covell & P Brown
The Blessed Zulu War
p.157. This is an Australian attempt to deal with the continuing tradition of 19th entury Imperial warfare, to expand the British Empire. We should find many more modern items dealing with that rationale.

My Shout!, Songs and Poems by John Dengate
A.M.W. and S.U. Song p.31 "So I put my faith in the old union card ..."
Bill from Erskineville p.12 "I'm saving the deposit on a block of land, modern times and city life ... (1970s ... and ...?)
Royalty Shock p.42 John's acerbic view of the the royals ... even before Diana ...
Song of the Sheet Metal Worker p.20 Exploring his family ... continuing traditions ...
Take Your Bulldozers Away p.35 Questioning development ... traditionally ... ?

Singabout Selected Reprints, compiled by Bob Bolton
Bound for Darling Harbour p.9 Taking the shanty tradition from the 19th century to the mid 20th ... and what about the 21st?
Shearing in a Bar p.26 Back around 1905 a young Duke Tritton, just starting shearing, envisaged a lifetime's work turning into a tradition. Do we carry a tradition on to later generations?

Penguin Australian Song Book - vol 1 (Compiled: John Manifold)
The Commissioner p.152 Mid-19th century ... but using verse / song to attack selfserving authority.
The Rabitter p.168 Stan Wakefield's use of traditional form to highlight the way starving Australians were been fooled into"becoming self-sufficient" ... trapping bunnies!

Penguin Australian Song Book - vol 2 (Compiled: Bill Scott)
Five Bob to Four p.32 A traditional "protest song" ... ?
The Canecutter's Lament p.34 "How we suffered grief & pain, Up in the Isis cutting cane."... Another traditional "protest song" ... ?

The Songs of Henry Lawson - edition 1 or [2] (Compiled: Chris Kempster)
Song of the Republic p.18 1887 ... and we are still waiting!
Freedom on the Wallaby p.72 1891 ... and the Queensland Parliament wanted Lawson gaoled for sedition!
The Men Who Made Australia p.168 1901 ... for the political porkfest around Australia's federation ... but a song I've been constantly moved to pull out for various political events crawling to the current perceived powers-that-be!

The Bushwackers Australian Songbook
The Band played Waltzing Matilda p.48 Interesting to see how we think of this, just a few decades after its composition ... ?
Poor Ned Kelly p.32 Historic material ... or political persuasion ... ?

The Second Bushwackers Australian Song Book
The Drovers Boy p.102 Ted Egan's great song that probes race / gender politics of the droving days (and won a gong in a BMC Song Contest some years back) ... and never quite made it to film ... much more controversial (and much less "big screen" cliché that "Australia).
(Poor Bugger Me) Gurindji Blues p.100 Another Ted Egan song ... English wealth and industry versus land, spirit and possession
When Britannia Ruled The Waves p.12 Roger Corbett's view of "Settlement" ... and questions about what (and who) has changed ... ?

Joy Durst Memorial Song Collection
Basic Wage Dream p.85 Don Henderson's 'dream' wage case
The F-111 (F-1-double 1) p.96 Lyell Sayer's sour view of the RAAF's new toy of the day
It's On! p.100 Don Henderson's comment on Australian conflict resolution
Put a Light in every Country Window p.19 More Don Henderson ... on progress and amenity
Weevils in the Flour p.113 Dorothy Hewett's view of industry / depression class & race

A Quiet Century – 100 Songs & Poems of Don Henderson
Who Wrote the Ballads? p.2 ... and how should who sing them ... ?
Basic Wage Dream p.20 As above (Joy Durst ...)
It's On! p.30 As above (Joy Durst ...)
I Can Whisper p.50 ... and I can sing!
One of the Has-Beens p.184 .. a folk song, I mean ...