Bush Music Club - Duke's Place - Australian songs in concert & session with Margaret Walters
7.30-11.30pm, Friday 10th October 2014
Tritton Hall, Hut 44 Addison Road Centre, 142 Addison Rd, Marrickville
By Sandra Nixon
Posted Sunday, August 10, 2014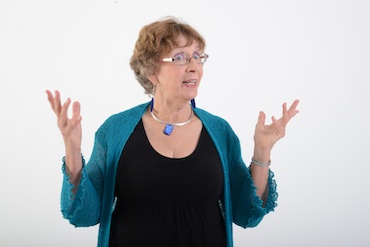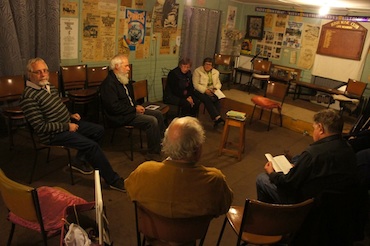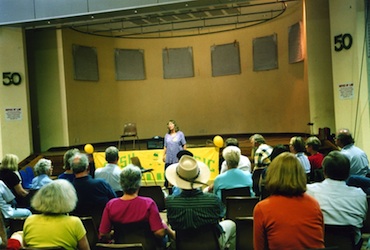 Margaret is one of that small but select band of members who were here before the membership list was re-written in the early 80s!
For several years she ran the Friday night Folkus singing sessions at the Hut and tonight will share some of her large repertoire of Australian songs, both traditional and contemporary.
Margaret has been described as "a consummate singer of good songs of all pedigrees & persuasions". She has been involved in the Australian folk scene for over thirty years, as a soloist, a collaborator with songwriter John Warner (Walters & Warner), a member of the Roaring Forties and in a duo with Don Brian (Southern Cross Trawlers). But at this concert – she'll be performing as a soloist in her preferred style – unaccompanied. There will be a big variety of songs and lots of opportunity to join in. Margaret has recorded several albums, her latest titled Steadfast.
The Bush Music Club is celebrating its 60th Anniversary this year.

Duke's place, named after our honoured early member Harold 'Duke' Tritton (1886-1965), is the place to go once a month for a great night of Australian songs in concert and session. Duke was a powerful singer who supplied BMC with many songs he had learnt in his younger days while working as a shearer and at other bush jobs. He was also a songwriter and poet giving us songs that have entered the tradition such as Sandy Hollow Line and Shearing in the Bar.

Door opens 7.30 for 8pm start. Session 10.00-11.30pm
BYO songs
Cost - $10
Bring something to drink & a plate for supper
Enquiries - Sandra 9358 4886