Bush Music Club - Duke's Place - Australian songs in concert & session with Dave Johnson
7.30-11.30pm, Friday 13th June, 2014
Tritton Hall, Hut 44 Addison Road Centre, 142 Addison Rd, Marrickville
By Sandra Nixon
Posted Thursday, May 1, 2014
David energetically presents a swag of rollicking bush songs and tunes with guitar, banjo or concertina and drives a mean fiddle for dance tunes.
A life member of The Bush Music Club, David acknowledges the debt we owe the collectors who have shared the fruits of their labour. Strongly influenced in the song, dance and poetry traditions by the likes of Jamie Carlin, Barry Collerson, Frank Maher, John Dengate, Ralph Pride and Bob Bolton, David worked with a number of bush bands including The Sydney Coves, The Rouseabouts, The Reedy River Bushmen and Pinchgut. He established and then led Southern Cross Bush Band for many years until the tree change to the Southern Highlands where he started his family band Paddy's River Band. Recently he has formed FolkLines to focus on collected dance music.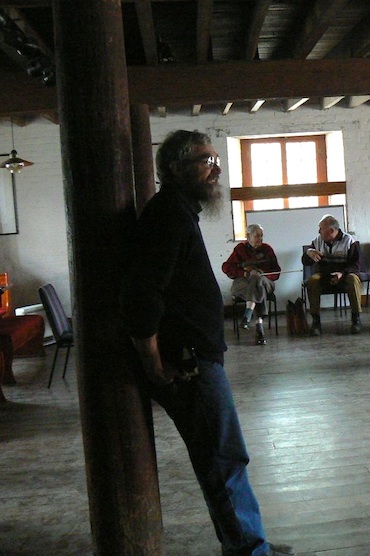 In 1984, with the support and assistance of friends in the Bush Music Club, David compiled the folio of music for bush dance simply called Bush Dance which became an invaluable source book for many bush bands around Australia and is well known as The Blue Book. Recently he has compiled a book of 265 songs titled Old and Not So Old Bush Songs.
As musical director of the Bush Music Club's annual massed big band, The Heritage Ensemble, David has coordinated and often conducted the music for over thirty colonial balls.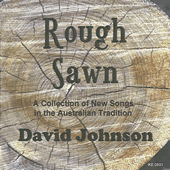 In the past decade, as part of Bush Traditions, David has organised and run The Goulburn Gathering and The Bundanoon DanceFest, very popular events in the bush music calendar of both musicians and dancers from all the Eastern States of Australia. David is also a regular contributor to the participatory aspects of the National Folk Festival, especially with the Settlers Sessions and the Bush Orchestra.

Door opens 7.30 for 8pm start. Session 10.00 - 11.30.
BYO songs
Cost - $10
Bring something to drink & a plate for supper
Enquiries - Sandra 9358 4886

Photos - Sandra Nixon

Duke's place, named after our honoured early member Harold 'Duke' Tritton (1886-1965), is the place to go once a month for a great night of Australian songs in concert and session. Duke was a powerful singer who supplied BMC with many songs he had learnt in his younger days while working as a shearer and at other bush jobs. He was also a songwriter and poet giving us songs that have entered the tradition such as Sandy Hollow Line and Shearing in the Bar.