Bush Music Club - Duke's Place - Australian songs in concert & session with Paul Spencer
7.30-11.30pm, Friday 9th May 2014
Tritton Hall, Hut 44 Addison Road Centre, 142 Addison Rd, Marrickville
By Sandra Nixon
Posted Friday, March 21, 2014
The Bush Music Club is celebrating its 60th Anniversary this year.

Duke's place, named after our honoured early member Harold 'Duke' Tritton (1886-1965), will be the place to go once a month for a great night of Australian songs in concert and session. Duke was a powerful singer who supplied BMC with many songs he had learnt in his younger days while working as a shearer and at other bush jobs. He was also a songwriter and poet giving us songs that have entered the tradition such as Sandy Hollow Line and Shearing in the Bar.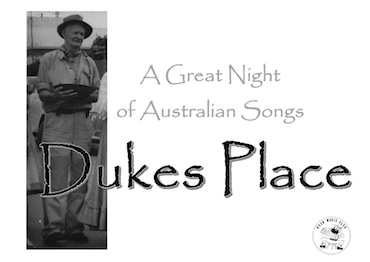 Tonight's guest is Paul Spencer Don't be late!

Paul Spencer writes quirky comic political folk songs to entertain the activist in you or re-energise the jaded cynic (and sometimes to indulge the cynic, for a bit of fun). Using some folk tunes and some original tunes, Paul's songs come from the human experience of the social change movement and of living in a world that's so beautiful, so alarming and so inspiring all at the same time.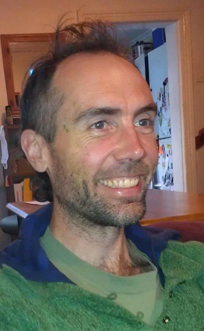 Paul was brought up in the folk scene and also sings the old songs. Because he has the folk tradition as his musical background, re-using old tunes and parodying anything and everything is nothing unusual for him. He also composes original tunes to get just the right musical expression for his lyrics. He lists his early songwriting influences as Judy Small, John Dengate, Eric Bogle and Bernard Bolan, and he later looked to Leon Rosselson, Martin Pearson and Phil Ochs for benchmarks to aspire to.

Door opens 7.30 for 8pm start,
Cost - $10
Bring a plate for supper
Enquiries - Sandra 9358 4886