About The Bush Music Club

Posted Tuesday, December 5, 2006
For 50 years The Bush Music Club Inc. has pursued its aim of collecting, publishing, performing and popularising Australian traditions of song, dance, verse and folklore. It runs two bushdances each month, a dance workshop at Pennant Hills, a music workshop at Addison Rd Community Centre, Marrickville, two colonial balls, as well as publishing a regular magazine called Mulga Wire and various books, tapes and CDs.
The Club's present, two-monthly magazine, Mulga Wire, deals with the social aspects of the organisation, reviews and events.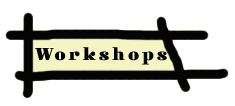 The Bush Music Club Inc. holds weekly bushdance workshops and music workshops. It also has an active Concert Party.
The Club is a major force behind the current popularity of Bush Dancing. It runs two suburban bush dances a month and two annual colonial balls;
Headquarters for the Bush Music Club Inc. are at Tritton Hall which was named for pioneer bush singer, "Duke" Tritton. The Club has a booking agency for Australian traditional music.Over the years the Bush Music Club Inc. has brought out various publications to help spread the music, dances and songs of our Australian heritage.