Bush Music Club Friday Night Session - The Brutal Art of Parody

Friday 7th March 2008
By Sandra Nixon
Posted Friday, February 1, 2008
Bush Music Club is reviving the Friday night session, the Beer & Cheese Nights, 8-10pm, once a month.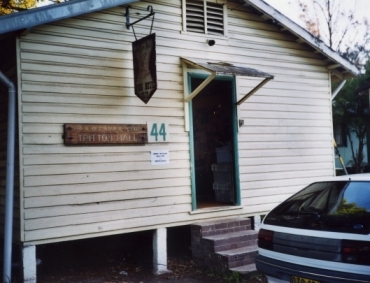 Arguably, almost everything we call a "folk song" could be called a "parody" - in the sense that every song changes and grows into new times and needs.
However, that's not what this session is all about!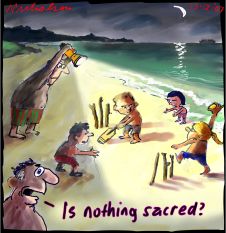 What we want is every clever parody ... perhaps some vintage John Dengate barbing the pollies ... or your own latest bit of devilry!
Bring along Songs! Poems! Recitations! Tunes! Dances! etc
Back in the bad old days, we would have said: "Ladies bring a plate - Gents bring a bottle" ... but we know better these days. Just for starters - we want something edible on the plate ... and a decent drop in the bottle!
Enquiries: Bob (02) 9569 7244
Cartoon by Nicholson from "The Australian" newspaper