Balmain Bush Dance with the McMahon Bros

Saturday 19th July, 8pm
By Don Richmond
Posted Sunday, June 1, 2008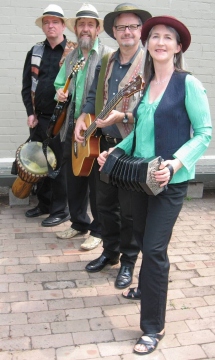 Contrary to earlier reports the Balmain High School Hall will now not be needed for pilgrims visiting Sydney for (Catholic) World Youth Day!
So, we will be having our usual Bush Dance! Come along & help make it a fantastic night.
Balmain High School
25 Terry Street, Rozelle
8pm-midnight
McMahon Bros - consists essentially of Pete and Sue McMahon. Sue adds her multiple talents on the concertina, piano and musical saw to Pete's performance using 6-string and 12-string guitar, banjo, mandolin and fiddle. When the occasion requires the "brothers" call on a circle of experienced musicians to enhance the sound, adding a bass, fiddle, drums, etc.
$12 - BMC members
$14 - Government concessions & members of affiliated organisations, including Folk Federation of NSW
$17 - others!
$8 - youth
Children under 12 free
Enquiries: Don 9642 7950