Yarri of Wiradjuri + Martin Doherty at Almost Acoustic

Sat 12th November 2005
By Margaret Walters
Posted Wednesday, November 2, 2005
November at Almost Acoustic features a performance of John Warner's song and verse cycle "Yarri of Wiradjuri" as well as Martin Doherty.
Yarri of Wiradjuri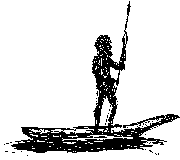 The cast involves the members of the Roaring Forties – Robin Connaughton, Tom Hanson, Jennifer Lees, Margaret Walters and John Warner – and they are joined by Don Brian, who has shared other projects with the Forties (Tolpuddle: the Australian Connection) and works with Margaret as Southern Cross Trawlers. The Forties are known for their unaccompanied singing, but Robin, John and Don (and Tom!) all play instruments in this presentation, though there are still some acapella elements. You can be sure that with songs by John, there will be songs with good strong choruses.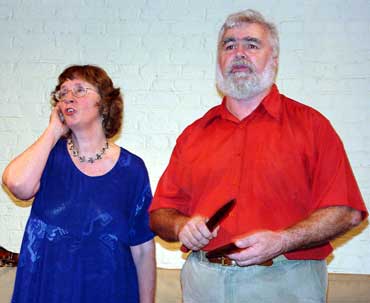 Being an Englishman with very limited exposure to indigenous culture, John felt he could not write the story in Australian Aboriginal terms. Additionally, at the time when John Howard was refusing to apologise to Aboriginal Australia, the author felt he needed to make his own statement in forms he understood best – British folksong and poetry.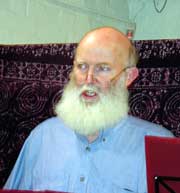 The Anglo Saxons used to celebrate the deeds of heroes in epic verse, the best known example being Beowulf. They had a poetic form and meter in which this was done, and some of the songs in Yarri - Murrumbidgee Water in particular - use this meter.
The work was conceived as a song and verse cycle, rather than a staged presentation, with the events made clear and characters delineated by words and music only. It draws on the historical record to describe the disastrous Murrumbidgee floods of 1852 and the great deeds of Yarri, a man of the local Wiradjuri people. The story is eternal - hubris followed by nemesis, and for the survivors the opportunity to glimpse new perspectives.
(Photos taken during the April 2000 performance of Yarri at the University of Sydney)
Also performing on Saturday 12 November:
Martin Doherty
Martin has been known around the folk scene in Australia for over thirty years, fronting Irish groups such as Raglan Road and Roisin. However, there have always been other sides to Martin. He is a passionate supporter of human rights, workers rights, in fact anywhere where civil liberties are being removed and he is equally well-known for singing songs that reflect this. Martin is also a very fine lyricist and songwriter in his own right.
In 2004 Martin released an album titled Many Roads, which showcases his own strong songs and the robust material he selects from other writers who include Woodie Guthrie, Tommy Sands, Joe Heaney, Tom Paxton. There's a fine balance between sentiment and political fire which Martin handles well.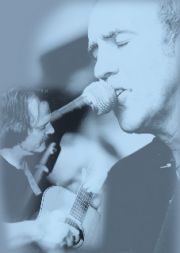 This diversity of passion and genre is being thrown into sharper contrast with Martin's current act. Joining him on stage is Celtic finger-style guitarist, Leigh Birkett. This simplified format is producing some very interesting results. Obviously, Martin's singing is highlighted against a highly original approach to the backing arrangements. The styles vary from Country blues to strictly Celtic, with some unusual blues and rock twists, all performed either as vocals, and two guitars or vocals, guitar and bodhran. This pared back approach still retains all the dynamism associated with Martin's long career, but you can expect some pleasant surprises as the focus is always on the subject and not on reproducing a style for the sake of it.
Doors open 8pm. Music from 8.30pm. The venue is licensed and substantial finger food and snacks are available. No BYO please.
Bookings recommended – 9331 2646 or bookings@eastsidearts.org.au – $15/$12
Eastside Arts is at 395 Oxford Street, Paddington - the site of the Paddington Markets
Free car parking – Gordon Street Church car park. Good public transport.
Almost Acoustic is supported by the Folk Federation of NSW, Eastside Arts, and the NSW Ministry for the Arts.