Collector + Sydney Trade Union Choir at Almost Acoustic

8pm Saturday 8th July 2006
By Christina Mimmocchi
Posted Thursday, June 1, 2006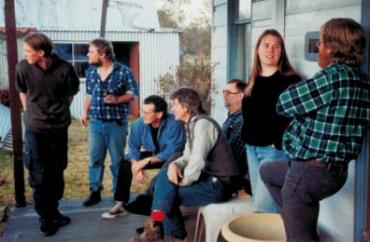 Collector - playing distinctive arrangements of collected Australian music
- first ever Sydney gig! -
Out of Central NSW comes Collector with its special brand of corrugated-iron folk-rock. Featuring Jason and Chloe Roweth (formerly "Us Not Them"), Jim McWhinnie, Roger Hargraves, Bill Browne, Mike Martin and Jason Neville
PLUS: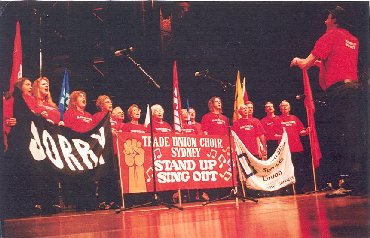 Sydney Trade Union Choir
Soup and cake available. Licensed bar.
Presented in conjunction with the NSW Folk Federation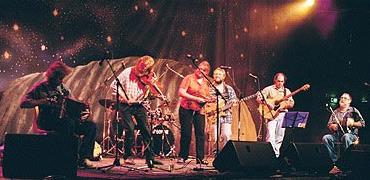 Eastside Arts is at the site of the Paddington Markets – 395 Oxford Street Paddington. Doors open at 8pm. The venue is licensed and finger food and snacks are available. This is an all-ages venue and families are welcome. Bookings are recommended on 9331 2646 or by email. There is full disability access to the venue, a free church car park in Gordon Street and good public transport from the CBD.
For a full run down of what's coming up at the Eastside Music Café, visit our web site.
For more information about this or any other Eastside Arts event, please contact Christina or Carol on (02) 9331 2646.