Almost Acoustic – Looking Back

The concert on June 18 was the end of an era - the last night at Rozelle.
By Margaret Walters
Posted Monday, June 20, 2005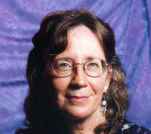 Almost Acoustic nights at Rozelle were started in 2000 by Gary Brown who invested considerable time, energy and personal finances in rewiring the hall at the Rozelle Neighbourhood Centre, installing the cappuccino machine, establishing a relationship with the fish café next door who served meals, and it was Gary who set up the atmospheric back-drop with the image of blues legend, Robert Johnson.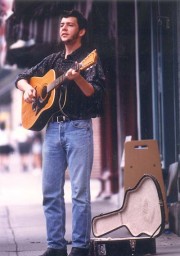 Gary – a legendary slide-guitarist himself – organised often weekly concerts showcasing blues, jazz and blue-grass musicians. After a year, he spoke to Carrl Myriad to see if folk musicians might be interested in assuming responsibility for one Saturday a month – and so with the support of the Folk Federation of New South Wales, Carrl and I started organising the folk nights at Rozelle. While we were usually the ones negotiating with artists and soundmen, the hall, and doing the Mastering of Ceremonies, we had the invaluable assistance of several people – Geoff Craig and Judy in the kitchen; Sandra at the front desk; Chris for establishing the Yahoo list serv; Katie for making the website; Chris and Prue for emergency aid; John Warner for "lifting heavy things".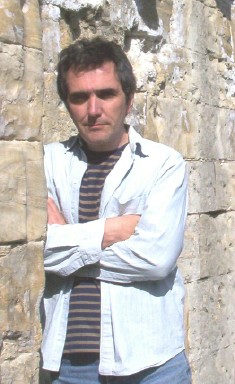 A special feature of Almost Acoustic concerts was that it provided a performance space that was more formal than a folk club, giving established artists a performance space with a listening audience – unavailable in similar sized commercial venues – and giving aspiring singers and musicians experience with PA and the sort of audience they might get at a folk festival.
Over the four years we held 50 concerts with 113 booked guests
Over the four years we held 50 concerts with 113 booked guests 73 of which only had one appearance; 11 acts performed twice and 6 three times. Most booked were Wheelers and Dealers, The Wheeze and Suck Band, Triantan, Carrl Myriad, Bob Fox (UK) and Frankie Armstrong (UK). We had acts from Scotland – Fine Friday; Wales (Frankie Armstrong); England – Nancy Kerr and James Fagan, Jez Lowe, Martyn Wyndham-Read, Bob Fox, George Papavgeris); the USA – Gordon Bok; Canada – Angus Finnan, The Laws; Perth – Bernard Carney; Adelaide – The Yearlings; several from Victoria – Blackwood, Martin Pearson, Danny Spooner, Enda Kenny. Of course most were from Sydney, the Blue Mountains and regional New South Wales. (I haven't included in this list many events which were more organised by Gary Brown on his own.) Many great nights were held.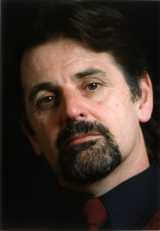 So why leave! Setting up at Rozelle got to be heavy going; access to lights, storage and kitchen facilities all presented problems. All rubbish had to be taken home. Public Liability insurance was a worry as our provider was often tardy in supplying documentation. The heavy work at Rozelle was taking its toll on the helpers. It was becoming increasingly important for Gary Brown and myself to have reliable back up - both of us have been feeling very strung out in the last six months.
The catalyst for discontinuing at Rozelle was the invitation to contribute to the musical program at Eastside Arts in Paddington. They are enthusiastic to provide a home for us and to give active support in the promotion of events as well as helping with the hard physical yakka involved in setting up and pulling down at the end of the evening. Because they are running events every Saturday night, there will be more opportunity for us to reach a wider audience - people will come to hear Latin American music one Saturday and will see publicity for the Australian folk concert scheduled for the following week - so there should be some interesting cross-fertilisation happening. So the change of venue, and the promise of a supportive infrastructure has given us a new impetus.

The Paddington Uniting Church will be the new landlord. It has formed a partnership with Eastside Arts which offers a unique cultural centre for creative artists to run workshops, have exhibitions, collaborate, innovate and perform. And because it has acquired a theatre licence and a Place of Public Entertainment (PoPE) licence, some of these events can be made more convivial by having food and alcohol available. Being able to enjoy music in such an atmosphere is surely a sign of a civilized, cosmopolitan society. A big plus with the venue is that parking is freely available in the Church's carpark.
Almost Acoustic concerts will commence at Eastside Arts on Saturday 16 July with Mic Conway and the National Junk Band
The monthly Almost Acoustic concerts will commence at Eastside Arts on Saturday 16 July with Mic Conway and the National Junk Band (see separate article). The sound system is for balance rather than amplification and five-piece bands won't be the norm. We will continue to present the same wide range of folk styles and – while I have a hand in it – there will be a bias towards traditional folk song. We are also very interested in sharing the space with school and community musical groups who fall under the folk/acoustic umbrella and. welcome enquiries from local choir leaders and invite all of our neighbours – as well as the dedicated folk community – to come along and see what it's all about.
The Church is very mindful of its responsibilities to the local community and will be complying with the rules that go with the various licences: these limit maximum audience numbers to 166; alcohol can only be served at ticketed events where food is served, and can't be consumed outside or taken off the premises; and of course guests and organisers must be considerate of neighbours when leaving at the end of the evening.