M.A.S.S. - September 2009

7pm, Sunday 6th September 2009
By Michael Azzopardi
Posted Thursday, June 4, 2009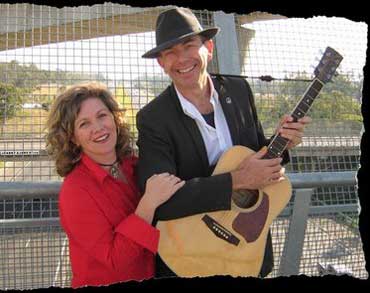 St Andrew's Church Hall
Corner Curtis Rd & Darling St.
Balmain (where the markets are held)
Door charge: $5 (light refreshments supplied)
Enquiries: Michael Azzopardi
Artists this month include:
Buck & Deanne - A folk/blues duo featuring fine vocals, close harmonies and nifty guitar. They are entertaining, interesting, spontaneous, oozing with charm, wit and wisdom. They make good music too. Drawing on a combined 30 years musical experience, this romantic, musical collaboration has been laying' em in the aisles from Araluen in W.A. to Woy Woy New South Wales
Peter Miller-Robinson - Peter Miller-Robinson is a songwriter, singer and guitarist, whose original music embraces elements of folk, blues and jazz. He also plays mandolin and eight string ukelele. He is known for strong, rich vocals, dexterous playing and astute, often wry lyrics. Phillip Adams (ABC's Late Night Live) describes Peter's work as "fine writing". Peter is an enthusiastic live performer. He plays regularly at festivals, folk clubs, universities and on National and public radio. He has shared the stage with many well known local and overseas artists. In 2007 he supported Bo Diddly (RIP), Eric Burdon, Rodriguez and Chris Smither at the Basement in Sydney during their Australian tours. He has twice received awards from the Australian Songwriters' Association.
Michael Azzopardi - Anyone who has sat through one of Michael's performances will tell you it's hard to slot his music into any one genre. There are traces of many differing styles; rock, folk, blues, jazz – all of the usual references but overriding these is a uniqueness – a sense that you've not quite heard anything like this before. An esoteric genius with a penchant for intricate acoustic masterpieces with an intensity and depth of his compositions that reach into the listener and take a firm hold on the soul. The poetic, philosophical lyrics are accessible and firmly rooted in everyday reality. A remarkably multi–layered artistic force.
Musicians And Singer Songwriters (M.A.S.S.)
is a musical showcase event which has been in existance since 2000.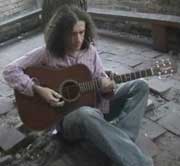 The showcases feature 3-4 original performers covering almost all musical genres. M.A.S.S.'s stage has been graced by hundreds of performers from Sydney, interstate & abroad. M.A.S.S. provides performers the opportunity to perform in front of an always attentive, respectful & appreciative audience. For the audience M.A.S.S. provides an intimate & friendly venue where they can enjoy quality performances for very little cost.