Liz Frencham bids a fond farewell to Sydney

Sat May 7, 2005 ($15/$10)
By Jane Faulkner
Posted Tuesday, April 12, 2005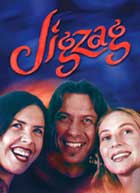 On the heels of a successful opening night with Frencham- Smith, Eight O'Clock Sharp welcomes Liz Frencham back for a very special "farewell to Sydney" gig.
Liz will soon be moving to Melbourne. On May 7, she will deliver her own refreshing, intimate songs with a warm, rich, powerful voice and passionate abandon that will have her audience smiling almost as widely as she does.
Jigzag is Liz Frencham (double bass, SASE bass, vocals), Caroline Trengove (violin, viola, percussion, vocals), and Greg Bryce (acoustic guitar, vocals). This could be the last time we see them together in Sydney for a while. Theirs is a joyous, energetic, show with lush vocal harmonies: an exuberant blend of acoustic folk/pop with a jazzed up, funky heart. Jigzag will leave you feeling good.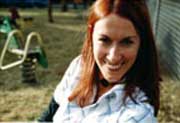 Eight O'Clock Sharp also welcomes
Emma Driver - a singer /songwriter guitar player/mouth trumpeter from Sydney. Her songs take a playful look at life. They are often full of wit, sometimes thoughtful and always entertaining.
Intimate, candle-lit, concert setting
Eight O'Clock Sharp
The Cafechurch Space
Corner of St Johns Rd and Colbourne Ave, Glebe.
Just a short walk from Glebe Pt Rd,(bus routes 370, 431-433). Free coffee and tea. BYO and smoke-free. Doors open 7:30pm.
The Cafechurch Space has already established its reputation as a fine acoustic music venue. It is set to host more folk events in 2005. It is an intimate, candle-lit, concert setting where the performance is the focus.
For more info, contact janefau@ihug.com.au.