Pastance Christmas Concert

8pm Saturday 3rd December 2005
By Jane Faulkner
Posted Monday, November 28, 2005
Eight O'Clock Sharp, Café Church
Corner St Johns Rd & Colbourne Avenue, Glebe,
Saturday 3 December, 8pm
Tickets $15/$10
This will be a very special concert with equal parts of performance by the trio Pastance and audience participation in our choir for the night. We will introduce some older and less well known carols, revive your memory of some of the favourite golden oldies, and have you all singing like angels before the night is out. This is a rare chance to hear Pastance performing at a concert venue in Sydney.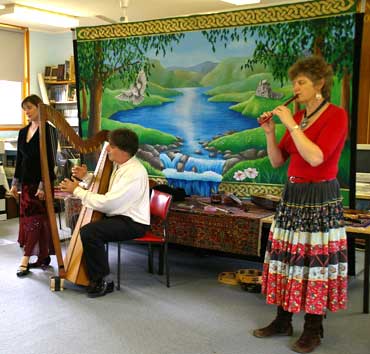 Pastance, part of the Musica Viva in Schools program in NSW, was formed 15 years ago by multi-instrumentalist Alex Cronin. Alex and his wife, singer and woodwind player Megan Cronin, have been the backbone of this hardworking, sought-after group; Christine Wheeler joined them a year ago.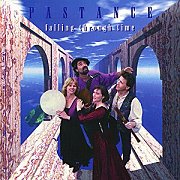 Their unique line-up of Renaissance and medieval instruments including harp, lute, fiddle, recorders and shawm, combined with shimmering vocal harmonies and a wholesome love of the material, has enchanted audiences for many years. On December 3 you will hear arrangements of Anglo/Celtic, early European and original music, as well as some medieval, Renaissance and traditional carols and plenty of audience participation.
For further information phone or email Jane (02) 9564-0763
This will be the final EOS for 2006 and we'll be taking a break in January. Have a very Merry Christmas and a Happy New Year. See you in February.