Turning Wave Festival

Last week for Early Bird Tickets!
Posted Monday, August 28, 2006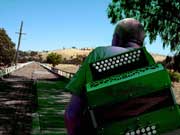 Come September, will you take the track winding back to join the inaugural Turning Wave Festival? If you only go to one regional arts event in 2006 then this is the one not to be missed. Two years in the planning, the Turning Wave will be special, a unique concept that takes a fresh and exciting approach in both its theme and delivery. The setting for the festival is the iconic town of Gundagai, an easy drive up or down the Hume Highway either from Melbourne or Sydney, a short 90 minute hop from the National Capital and, conveniently accessible from most Riverina regional centres. Situated on the banks of the Murrumbidgee River, Gundagai is a sleepy rural town with its wide main street and character buildings, but come September 13th it's set to "rock" when it wakes to the sounds and sights of a Festival that will celebrate the present and explore the past with traditional and contemporary music and arts, and everything in between.
Last Week for Early Bird Tickets
FESTIVAL EARLY BIRD TICKETS are on sale NOW with a generous saving of $15 if purchased before COB Friday 1st Septmeber. Cost of the adult ticket is $60 which gains you access to ALL weekend events. Youth discount ticket $20 also available and children 12 and under are FREE when accompnaied by a paying adult. Visit www.turningwave.org.au to download booking forms, program information and all the latest news.
It's ALL waiting for YOU!
Community Music a Winner at Gundagai: Buskers (prizes & more); Big Bush Orchestra (and you can download the music for this from the website); Festival Choir; Harmonica Band; Poet's Breakfasts; Blackboard Venues where you'll actually have an audience; Workshops; Dance and much much more. It's all waiting for you along with a fabulous line-up of performers and program of Concerts & Events.
MASTER CLASSES Fiddle & Accordion: Enroll now! Classes run for 3 hours each day Wed - Fri with afternoon forum and evening sessions. A chance to learn and mix it with the best and coast of the classes is only $60 with a pre-paid weekend ticket.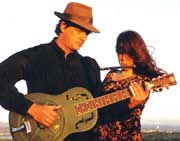 LOOK WHO'S COMING - Andy Cathcart, Anne Ridgway Band, The Beenies, Bhán Tré, Bill Quinn, The Borderers, Canberra Ceili Band, Cheryl Mongon, Chloe & Jason Roweth, Cliona Molins & Chris Wheeler, Coast Ceili Band, Colleen Z Burke, Conor Keane, Darryl Bowen, Craig Dawson & Simone Olding, Don Richmond, Enda Kenny Band, Enda Ó Catháin, Warren Fahey & Dave de Hugard, Fellowship of the Strings, Fr. Michael O'Sullivan, Gerry Faulkner, Geoffery W Graham, George Royter, Greg Champion, Gundagai Country Music Club, Harp Irish Set Dancers, Helen Rowe, Jo Henwood, John Cassidy, John Dengate, John Hospodaryk, Liz Carter, Margaret & Bill Winnett, Maureen O'Brien Trio, The Merrigans, Miguel Heatwole, Colin Mockett & Shirley Power, Monaro Colonial Dancers, Mothers of Intention, Peter Mace, Raelene Bruinsma, Reel Harmonicas Set Dancing Australia, Sydney Cove Project, Sydney Irish Ceili Dancers, Sydney Scottish Fiddlers, Tomas Hamilton, Triantán, Trish McGrath & Alarna Fitzpatrick, Trouble in the Kitchen, Urban eXcentrics, Vic Jefferies, Yarri of Wiradjuri CD Launch, Will-O-the-Wisp Fire Circus, Jamie Molloy, Ian Thompson, Warehouse Circus.
"The Turning Wave" is taken from a poem by Colleen Z Burke and, an anthology of the same name compiled and edited by Colleen and Vincent Woods, and is used with the kind permission of the authors.
Visit the website for further information. Regular updates almost daily.