The Turning Wave

13th - 17th September 2006
By Pam Merrigan
Posted Thursday, August 3, 2006
A Festival of Irish & Australian Music and the Related Arts
The setting for this exciting new Festival is the historic town of Gundagai - just off the Hume Highway, 375km south west of Sydney, 495km north east of Melbourne and 164km from Canberra.
A glorious weekend of stunning events and performances featuring a showcase of local, national and international Acts! With a cast of over 250 including musicians, poets, story-tellers, choirs, bands, singer/songwriters, instrument makers and dancers, with three concert stages, themed concerts, ceilis, dances, workshops, spoken word events, street theatre and the focal Carberry Park with its open air stage and Celtic Market Place.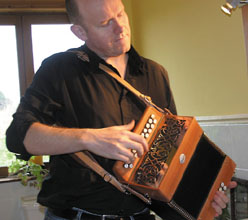 Featuring from Ireland: Conor Keane (accordion) & Enda Ó Catháin (fiddle), two of Ireland's finest musicians heading what is going to be a brilliant line-up of artisits including Trouble in the Kitchen (Australia's leading Irish Band), Bhán Tré, Enda Kenny Band, John Dengate, The BordererS, Chloe & Jason Roweth, Colin Mockett & Shirley Power, Geoffrey W Graham, Colleen Z Burke with a showcase of some of our finest performers.
Book NOW! for a chance to learn from the best
Master Classes are being offered in accordion and fiddle with our visiting musicians from Ireland. This is a unique opportunity for intermediate and experienced players to hone their skills and learn some of the finer points of Irish playing from the best. The classes will run Wednesday, Thursday and Friday for three hours each day with afternoon forums and an chance to play in session with the tutors each evening. Cost is only $60 with a weekend Festival pass ($75 without)
More than just a weekend of events: you have the opportunity to participate in a range of community music making. Sing your heart out in festival choir, tune up your instrument and take part in the big bush orchestra, join the harmonica band, recite a poem or two at a Poet's Breakfast, perform a song, poem or tune at one of the many blackboard venues, trip the light fantastic and dance till you drop, or learn a new skill at one of the many workshops we have planned. There's also a Busking Competition with chances to win some great prizes and perform at the Spirit of Gundagai Concert takes to the streets on Saturday from 10am-1pm.
And there's so much more!!!
Big Savings with Early Bird Ticket
EARLY BIRD TICKETS NOW ON SALE:
Early Bird Weekend Tickets, purchased by COB 1st Sept. 2006
Adult $60, save $15
Youth (12-under18yrs with paying adult) $20
Season Tickets (after 1/9/06) $75 (Adult), $25 (youth)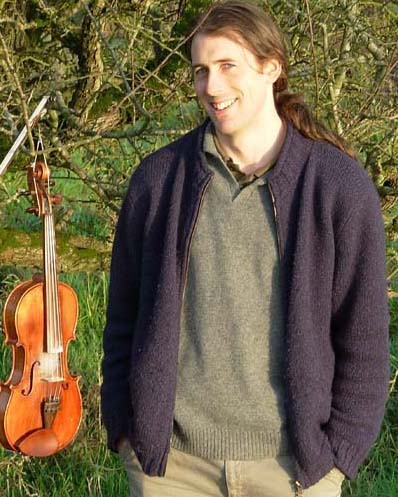 Also available
Day tickets (8.30am-6pm) $35
Night tickets (6pm-midnight) $25
Youth $10 per day or night session with paying adult.
Child under 12 with paying parent FREE
Ticket Sales from Gundagai Visitor Centre by phone with credit card (Visa or Mastercard), phone: 02 6944 0250 or visit www.turningwave.org.au to download the booking form.
NB: Ticket price does not include accommodation. A wide range from camping to B&B and motel style is available starting at $10pp per night. For further information email travel@gundagai.nsw.gov.au
an initiative of the Gundagai Regional Enhancement group
"The Turning Wave" is taken from a poem by Colleen Z Burke and an anthology of the same name compiled and edited by Colleen and Vincent Woods, and is used with the kind permission of the authors.