The Poets Triangle

New poetry group formed - Oct 08
By Brent Hall
Posted Tuesday, October 21, 2008
The Crookwell Bush Poets is a new group. whose aim is to create 'The Poets Triangle'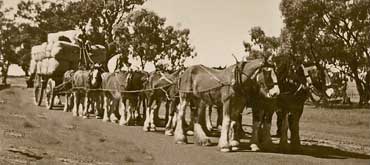 If you draw a line from Goulburn to Grenfell and then to Orange and back to Goulburn you form a triangle. Many famous poets were born in or lived in this triangle.
Goulburn/Crookwell shire - Dame Mary Gilmore, Nellie Evans, Archibald Nixon & Miles Franklin.
Grenfell - Henry Lawson's birth place.
Orange - Banjo Paterson's birth place.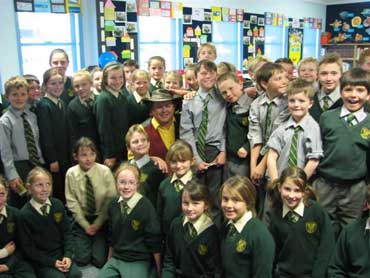 By creating this 'Poets Triangle', the Crookwell Bush Poets are hoping to increase tourism in their shires. The home base is Crookwell - keep an eye on this page for futher developments!
If you would like to become involved send me an email or give me a call on (02) 4832 0898.
N.B. The Upper Lachlan Bush Poet Wool Wagon Awards will be held in Crookwell, 14th & 15th November 2008. For more info visit the Australian Bush Poets' web site.