Turning Wave Festival Master Classes in Fiddle & Concertina

12th-16th September 2007
By Pam Merrigan
Posted Friday, August 3, 2007
The Turning Wave Festival will once again offer master classes in 2007. This is a unique opportunity for intermediate and experienced players to hone their skills and learn some of the finer points of Irish playing from the best.
2007 Presenters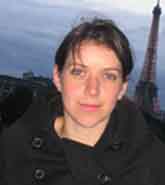 Ruth Boylan - Concertina: Ruth Boylan is a native of Celbridge, Co. Kildare and is currently based in Dublin. She has played Irish traditional music since the age of five. She started playing the concertina as a teenager and was tutored by Micheal O Raghallaigh from Rathmolyon, Co. Meath. She has been greatly influenced by local musicians in Kildare and Meath and by the music of concertina players such as Mrs. Crotty and Chris Droney. Ruth has been involved with Comhaltas Ceoltoiri Eireann (CCE) for many years and teaches children in the local CCE branch on a weekly basis. She also teaches music in Dublin and is a regular tutor and performer at music festivals throughout Ireland. She has many All-Ireland Fleadh Cheoil titles to her name including All Ireland Concertina champion in 2002. She was a performer on the 2002 CCE Tour of Ireland and the Echoes of Erin Tour of North America in 2003.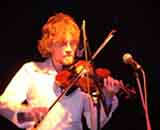 Adrian Barker - Fiddle: Adrian has earned a reputation as one of the finest Irish fiddle players Australia has produced. An accomplished performer, and the winner of the inaugural Chris Wendt award at the National Folk Festival in 1998, he now plays with Trouble in the Kitchen. In recent years Ado has made something of a second home in Ennis, Co. Clare, and his time in Ireland has given him the opportunity to soak in the music of some sublime traditional musicians. He is also an experienced teacher of traditional music, having taught at Ceol Aneas in New Zealand, and the National Folk Festival, Canberr
Classes will take place on: Wed12th and Thurs. 13th Sept. from 10am-1pm and Fri 14th Sept from 9.30am-12.30pm. There will also be an afternoon forum on Thurs. with the tutors and an opportunity to play in session with them on both the Wednesday & Thursday evenings. Class sizes will be limited to create the best possible learning environment.
Cost of the Master Classes: $75 for the three days or $60 with a prepaid weekend TWF ticket.
For information or to make a booking phone (02) 6944 2200 or email John or Fiona.