Tango Workshops at Eastside Arts

3pm Sun 25th Feb & Sun 11th Mar 2007
By Ann Palumbo
Posted Sunday, January 28, 2007
On Sun Feb 25th and Sun Mar 11 there will be workshops led by experts in the field.
The music workshops will be run by bandoneon specialist Elizabeth Jones - Australian Institute of Music, Cambalache - and tango violin exponent Jacinta McPhillamy - also of Cambalache. These workshops will cover style, form, rhythmic and melodic nuances and repertoire. All acoustic instruments are welcome whether traditional or modern
Level of competency required: some abiltity to play melody or chords - all ages.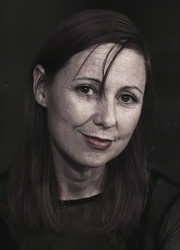 The dance workshops will be led by professional tango dancer and teacher Anne-maree Therkleson of NewTango and Damian Thompson (Brisbane) and will cover basic steps for beginners as well as advanced technique for the more experienced.
Music and dance workshops ($30) will be held simultaneously in two venues at Eastside Arts in Paddington from 3-5pm and then will be followed by a Milonga where we put it all together (6pm free w/workshop or $15): featuring urban eXcentrics.
Bookings on (02) 9333 2646 or email bookings@eastsidearts.org.au web www.eastsidearts.org.au
Other: NewTango Under the Stars Chatswood Mall, 8th Mar,7-9pm. free
All welcome. Get started at the workshop. Anne-maree and Jacinta will be off to Buenos Aires soon after so don't miss out.