It's (Spooky) Time

8pm Fri 7th & 3pm Sun 9th Dec 2007
By Tony Eardley
Posted Saturday, November 3, 2007
Grand Launches of new Spooky Men CD Stop Scratching It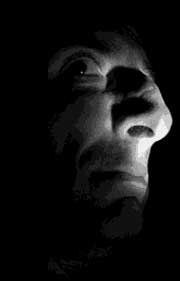 Yes, they're back again. Not content with their nakedly political intervention into Australia's current electoral deliberations through the blutacking on to YouTube of their rendition of Vote the Bastards Out, live from Conway Hall, London, the hirsute ones are throwing caution to the wind and announcing the Grand Launches of their new CD Stop Scratching It - a richer, darker, more complex, and some would say smellier concoction than the first. It explores an ever-widening world of spooky antecedents, including the modern man as glorious mythical hero tripping over lego first thing in the morning, a young man's tender empathy with a lightpole, the perils of leaving your nurse whilst at the zoo, the howling glory of marching with 80,000 Visigoths across the tundra, and the fact that our brains are like sieves ...this album involved the death of no mastodons, but the spooky men will never be the same again . . .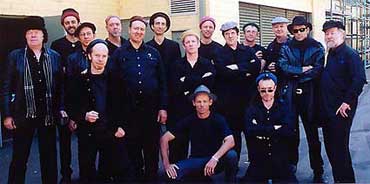 The launches will be magnificent events, bristling with epic grandeur. The Spooky Men will arrive blushing with the kind of ruddy glory that accompanies a triumphant tour of the UK, and the evenings will also feature some delicate morsels of female aural titillation that will set the spookies off just nicely, like pearls before swine.
The Grand Launches of Stop Scratching It will be magnificent events, bristling with epic grandeur.
SYDNEY (with Kaya)
Fri 7 Dec, 8pm
The Great Hall
Sydney (Spooky) Boy's High School
cnr Anzac Pde and Cleveland St
$18/$14 + booking fee in advance, $20/$16 at door
Tickets available from moshtix

PENRITH (with Kate Rowe)
Sun 9 Dec, 3pm
Joan Sutherland Performing Arts Centre
597 High Street, Penrith
$20/$15, bookings Ph (02) 4723 7600
Concession price available for all groups of 10 or more, all direct descendants of Tamarlane the Magnificent, and anyone carrying a genuine low Bb Krummhorn from the Swiss foothills.


You can hear samples of the new album at the Spooky Men's
web site
and check our lovely support acts
here
and
here
.