Sydney Bluegrass & Old-Time Music Get-together - SPECIAL CONCERT!!!

7.45pm, Saturday 1st November, 2014
By Judy Jones
Posted Thursday, August 14, 2014
The next Sydney Bluegrass & Old-Time Music Get-together will be a SPECIAL CONCERT featuring
CHRIS HENRY & THE HARDCORE GRASS
from the USA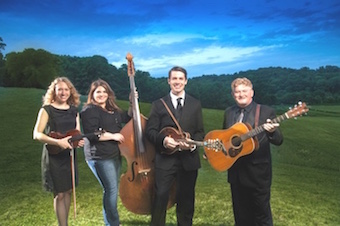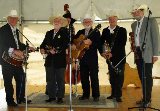 Plus…….
RAY MARSHALL & THE BLUEGRASS DEPUTIES
and
THE MURRAY HILLBILLIES
7.45pm at Annandale Neighbourhood Centre
79 Johnston St, Annandale.
Special price for BTCMSA member subscribers: $15
Non-members: $25 (Under 18 Free)
Tickets at the door from 6.30pm.
There is no whiteboard concert in November. Safety In Numbers will still be on from 6.30pm and will perform a couple of songs at the start as usual. Afterwards, there is the usual jamming!
The whole night takes place through the efforts of dedicated volunteers, including. Tea, coffee, soft drinks and delectable goodies available.
For more information, call (02) 9456 1090, check out our
website
or visit us on
Facebook
.
The continuing assistance of Leichhardt Council through 2014 is gratefully acknowledged.