Sublime Ukulele Week

7th, 8th, 10th & 12th July 2009
By Ray Gurney
Posted Monday, June 1, 2009
To Those of you who have a Fascination (secret or not) for the "Dancing Flea",
Good News!
A series of ukulele-related events are taking place in Sydney and down South featuring the heavenly uke and celestial cello of A. J. Leonard & Jenny Rowlands (Melbourne). Check them out on YouTube here and here.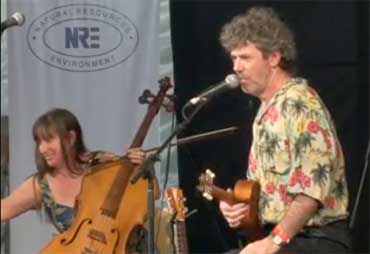 A. J. Leonard & Jenny Rowlands Concert
7.30pm, Tuesday 7th July 2009
Thirroul Bowling Club
Sponsored by illawarra Ukulele Club
Bookings/Enquiries: Simon (02) 4294 2806
A. J. Leonard Masterclass (for intermediate players)
7pm, Wednesday 8th July 2009
Gladesville Guitar Factory
280 Victoria Road, Gladesville
Bookings: (02) 9817 2173 ($25)
Mic Conway & his band + Azo Bell Concert
8pm, Friday 10th July 2009
Notes Live
75 Enmore Road, Newtown
Bookings: (02) 9557 5111
Ukulele Heaven
2pm, Sunday 12th July 2009
Harp Hotel, Tempe
Tickets: $18/$15
Featuring:
• A. J. & J
• Kenneth Smith & Russell Neal (The Shining Wits)
• Dennis Aubrey (UkeAngel)
• Simon Bracegirdle & Bertie McMahon
• CherubUkes
+ special devilish guest/s!