A Touch of Kiwi at Sutherland Acoustic

7.30pm, Thursday 10th October 2013
By Jenny Watson
Posted Saturday, July 20, 2013
Kia ora
Hope you will join us for our touch of Kiwi concert on the 10th October. I could say 100% pure but that wouldn't be entirely true!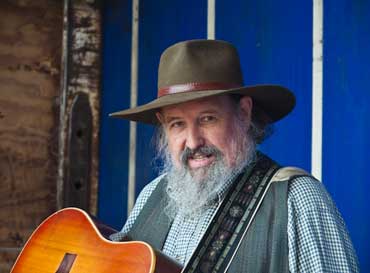 I hope to have a few floor spots from the Maori community and then the main act Phil Garland hails from the main land South Island in the Shaky Isles. Should be good revisiting my roots but Phil Garland is a class act wherever you hail from.
Hope to see you there. Audience numbers continue to be low so a good turnout for an overseas artists would be so encouraging see what you can do.
I might even make a enormous pavlova- they do come from NZ don't they?
See you at the Tradies on the 10th October 7.30 kick off I mean start!
Yours in music,
Jenny Watson for Sutherland Acoustic
P.S. Session night this Thursday 26th September 7.30pm. Love to see a good turnout for this as well. You are welcome to listen, play an instrument or sing or recite. All welcome friendly people. No cost at the Tradies 7.30pm
Raffles, floor spots, (More info Maeve 02 9520 5628)
Sutherland District Trade Union Club - The Tradies
Cnr Manchester Road North & The Kingsway, Gymea
Entry: $15 (pensioners $10) (Kids <12 free!)
Contact: Maeve (02) 9520 5628 or Jenny on (02) 9576 2301 after 6pm.
Session Night - Don't forget our monthly session nights (4th Thursday) at 7.30pm. Come along to a friendly jam with warm supportive fellow jammers. All welcome. All encouragement given no pressure. Any style or standard is fine. No charge. Held at same place as above but usually in the Plush room which is downstairs past the coffee shop. For more info call (02) 9520 6180.
Tune Session Night - 4th Friday of the month from 7.30pm. (Kaimea Room). Stringed and other instruments welcome. Ability to play with others and have basic chord knowledge. Welcome to listen. Phone Ian Knight (0438) 830 374.