'Rain in the Mountains' at Sutherland Acoustic

7.30pm, Thursday 9th May 2013
By Jenny Watson
Posted Saturday, February 9, 2013
Christine Wheeler & friends present 'Rain in the Mountains: Songs from Henry Lawson'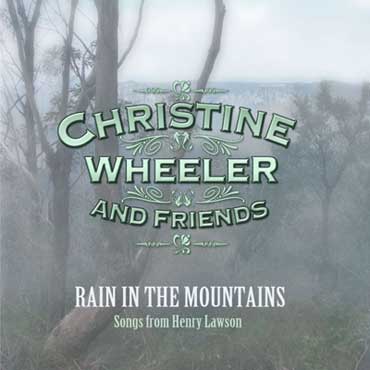 How does a depressive alcoholic conjure up words that will outlast him by 100 years and more?
And how can a deaf man write poetry so clearly destined to become song lyrics?
Christine (lead vocals, flute, whistle and guitar), the voice of award winning folk band Wheelers and Dealers for a decade, along with skilled musicians Leigh Birkett (guitar, bouzouki, mandolin and harmonies) and Simon Watts (violin and harmonies), sing, play and talk their way through these questions with songs and stories from their cd, 'Rain in the Mountains'. This is Henry for a new generation of admirers, with settings from country music legend Slim Dusty, great Sydney jazz man 'Lazy' Ade Monsbourgh, Redgum's John Schumann and folk music's hero Chris Kempster, as well as some of Christine's originals.
I suspect this CD and the live shows which Christine is planning will become a landmark in the interpretation of Australian folk song. Highly recommended for any festival programmer. (National Film and Sound Archive of Australia)
The concert was a great success - a sold out event - and a fitting tribute to Mr Lawson, Australia's most loved and revered poet. A must see event, suitable for all ages. (Coffs Harbour Regional Conservatorium)
A labour of love and an undoubted contender for folk album of the year, Rain in the Mountains carries contemporary folk music to the sophistication it deserves. (Paul Cosgrave, editor & broadcaster)
Your rich, evocative music and the pithy vignettes provided amazing insight into the personal world of Henry and the times in which he lived. People in regional Australia will love this performance, and the CD. (Dr Juliet Hunt, Eugowra NSW)
The support act will be the remarkable singer/guitarist Marcus Turrock.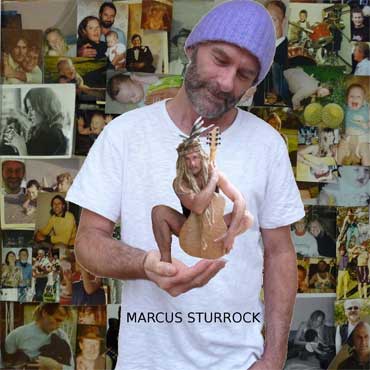 Marcus mesmerized me with uniquely innovative heartfelt Vocal and Guitar styles. Funk, World, Flamenco, Folk, Jazz, Middle Eastern, Celtic and more, with simultaneous driving percussive solos on the Guitar body. Simple or technical, & passionate, a stand out composer. (Robin Lumley - Keyboard player with Pink Floyd, David Bowie, Phil Collins, Moody Blues & Procul Harum)
Marcus has forged a truly unique sound from the acoustic guitar, Melody Harmony and in your face Rhythm on one instrument, Astounding. (Tony McManus)
Marcus is not merely an adept guitarist; he has the happy ability to play music rather than just notes and to infect the audience with his own joy. (Doug Spencer - Producer/Presenter 'The Planet' ABC Radio National)
Raffles, floor spots, (More info Maeve 02 9520 5628)
Sutherland District Trade Union Club - The Tradies
Cnr Manchester Road North & The Kingsway, Gymea
Entry: $15 (pensioners $10) (Kids <12 free!)
Contact: Maeve (02) 9520 5628 or Jenny on (02) 9576 2301 after 6pm.
Session Night - Don't forget our monthly session nights (4th Thursday) at 7.30pm. Come along to a friendly jam with warm supportive fellow jammers. All welcome. All encouragement given no pressure. Any style or standard is fine. No charge. Held at same place as above but usually in the Plush room which is downstairs past the coffee shop. For more info call (02) 9520 6180.
Tune Session Night - 4th Friday of the month from 7.30pm. (Kaimea Room). Stringed and other instruments welcome. Ability to play with others and have basic chord knowledge. Welcome to listen. Phone Ian Knight (0438) 830 374.