Christmas in July at Sutherland Acoustic

7.30pm, Thursday 11th July 2013
By Jenny Watson
Posted Thursday, May 30, 2013
As it's July thought we would have a Xmas in July theme night. it's good to have a bit of fun no matter the occasion. So if you fancy join in the spirit and don your best Christmas attire funny hats encouraged as always but if your spirit doesn't quite extend that far either dress in red or green or combination would be wonderful. Floor spots if you could think of something in Chrismassy more festive and holiday than religious I think would work better or some sort of celebration song that would be well received by everyone longing for a bit of cheer at this cold and miserable time of the year.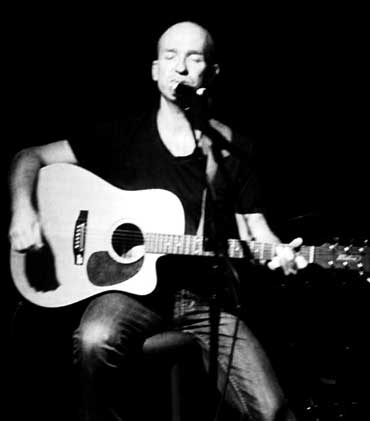 Pete Campbell is a established artist who has toured extensively with the bands "Brave and Crazy' and 'Maryanne Rex' throughout the '90s and has performed standalone shows and support for local and overseas acts. After an extended break from music he is re-emerging as a singer/songwriter drawing on folk, blues and rock to deliver passionate and intimate performances. Performs solo acoustic shows comprising original material and favourites and loving it! I am sure you will love it too. He will be busking on the Sunday before at Cronulla Mall I will tell you the time when I know so you might like to support him there and come for a warm coffee as well weather permitting.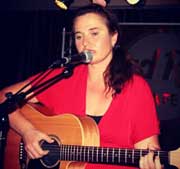 And in support we have Melissa Page who is gathering a strong following on the open mike scene. Her warm thought provoking songs are sung from the heart accompanying herself on guitar. She will also present some covers which she feels fit her style of performing one I feel is truely distinctive and captivating.
Hope you can make it to this concert and share some festive cheer and good music, warm you up and blow those troubles away.
Raffles, floor spots, (More info Maeve 02 9520 5628)
Sutherland District Trade Union Club - The Tradies
Cnr Manchester Road North & The Kingsway, Gymea
Entry: $15 (pensioners $10) (Kids <12 free!)
Contact: Maeve (02) 9520 5628 or Jenny on (02) 9576 2301 after 6pm.
Session Night - Don't forget our monthly session nights (4th Thursday) at 7.30pm. Come along to a friendly jam with warm supportive fellow jammers. All welcome. All encouragement given no pressure. Any style or standard is fine. No charge. Held at same place as above but usually in the Plush room which is downstairs past the coffee shop. For more info call (02) 9520 6180.
Tune Session Night - 4th Friday of the month from 7.30pm. (Kaimea Room). Stringed and other instruments welcome. Ability to play with others and have basic chord knowledge. Welcome to listen. Phone Ian Knight (0438) 830 374.