Leon Rabin & Arnie Green at Sutherland Acoustic

7.30pm, Thursday 8th August 2013
By Jenny Watson
Posted Friday, June 7, 2013
Leon Rabin with Arnie Green - A duo whose performances have the intimate inviting feel of a Sunday afternoon jam in someone's living room. Leon does the vocals and plays rhythm guitar, while Arnie plays lead and occasionally adds his voice for some close harmony singing. They're a little bit folk and a little bit country, and the music is delivered relaxed and with a dash of humour . . . always from the heart.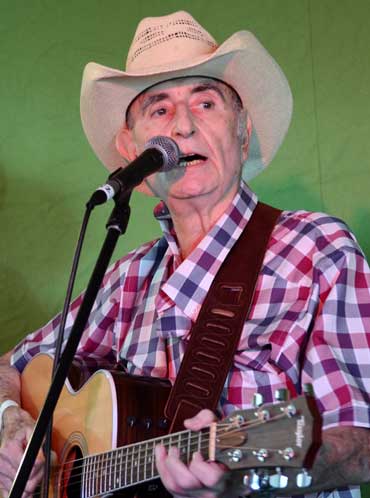 Chrisalis (Christina Mimmocchi, Sallyanne Brown, Lisa Cartwright) travel through the history and world of song in sparkling three-part harmomy. Expect the unexpected:Australian bush songs nestled alongside Italian rice-workers' hollers, an Occitan bridal procession, the odd Tom Waits song and some original songs too. Chrisalis is a new caterpillar on the block but the trio includes Christina whose past trio incarnations have included Bliindman's Holiday and Touchwood. Sally and Lisa are both talented flautists as well as singers (yes, sometimes at the same time).
Raffles, floor spots, (More info Maeve 02 9520 5628)
Sutherland District Trade Union Club - The Tradies
Cnr Manchester Road North & The Kingsway, Gymea
Entry: $15 (pensioners $10) (Kids <12 free!)
Contact: Maeve (02) 9520 5628 or Jenny on (02) 9576 2301 after 6pm.
Session Night - Don't forget our monthly session nights (4th Thursday) at 7.30pm. Come along to a friendly jam with warm supportive fellow jammers. All welcome. All encouragement given no pressure. Any style or standard is fine. No charge. Held at same place as above but usually in the Plush room which is downstairs past the coffee shop. For more info call (02) 9520 6180.
Tune Session Night - 4th Friday of the month from 7.30pm. (Kaimea Room). Stringed and other instruments welcome. Ability to play with others and have basic chord knowledge. Welcome to listen. Phone Ian Knight (0438) 830 374.