Let's have a party! - Sutherland Acoustic's 30th birthday

7.30pm, Thursday 12th November 2009
By Jenny Watson
Posted Tuesday, September 8, 2009
Sutherland District Trade Union Club -The Tradies
Cnr Manchester Road North & The Kingsway, Gymea
Entry: $15 (pensioners $10) (Kids <12 free!)
Contact: Maeve (02) 9520 5628 or Jenny on (02) 9576 2301 after 6pm.
Sutherland Acoustic (formerly Sutherland Folk Club) is is turning 30 and invites you to come to the celebrations featuring: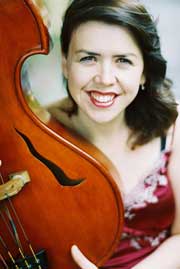 Liz Frencham - Embracing her double bass like a lover, Liz invites you along a journey through a luminous emotional landscape, reassuring you with a warm, generous voice and a smile which has become her trademark. Playing, composing and singing; this girl has it all. The only note of caution – put the bottle of wine beside you because once Liz Frencham has you, she doesn't let go – not for a minute.
Ecopella - Ecopella is an environmental choir that sings about the beauty of our world and the struggle to protect it from exploitation and destruction. They serve the environment movement by providing activists and audiences with the opportunity of enjoying a high standard of a cappella singing. Their music's strong environmental message encourages positive change in people's thoughts and actions and offers encouragement to a wide variety of green organisations.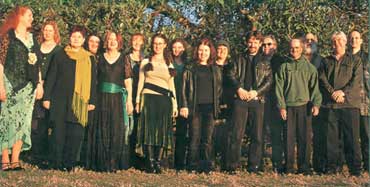 Followed by a session for diehard folkies!!
Put it in your diary now.
Please Note - Don't forget our monthly session nights (4th Thursday) at 7.30pm. Come along to a friendly jam with warm supportive fellow jammers. All welcome. All encouragement given no pressure. Any style or standard is fine. No charge. Held at same place as above but usually in the Plush room which is downstairs past the coffee shop. For more info call (02) 9520 6180.
The Shire Quire meets on Saturday mornings from 10am-11.30 in school terms at the Tradies club Gymea usually in the Plush room downstairs past coffee shop. We All welcome any standard. Men truly encouraged. Emphasis on social conscious songs. Leader: Mary Jane Field Cost: $10. Enq: Mary-Jane (02) 9399 6278.