Engadine House concert with Mary-Jane Field

2pm, Sunday 1st July 2012
By Margaret Bradford
Posted Sunday, May 13, 2012
You are invited to another popular Engadine (Sydney) House concert this time with Mary-Jane Field.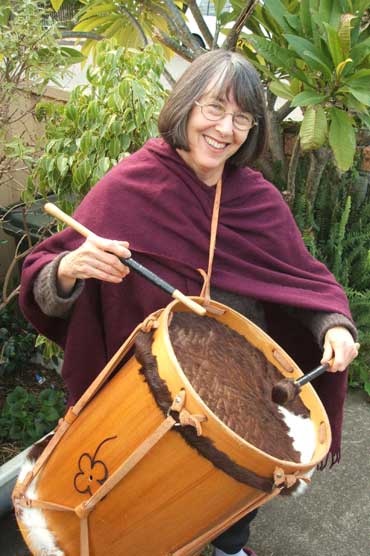 Mary Jane Field a singer song-writer of some renown is our guest for next month Sunday 1st July at 2pm. Still singing and writing songs folk music has been the driving force for most of her life. Mary-Jane will be sharing some of her personal favourites from her days singing at the Harbourtown Lounge in South Carolina, USA plus songs from South America (complete with maracas and goats' toenails!!0 Also some of her most loved Australian ballads, and songs related to issues that interest and concern her . . . and a cheeky surprise or two. She has invited the composer of an entry in last year's SydneyVision contest to sing her song . . . and she will be giving you a taste of her entry for this year. While she has played on the Sydney Opera House stage, in Martin Place and Darling Harbour, twice as a guest at an International Folkloric Festival in Argentina, and in restaurants, folk clubs and festivals in Sydney and inter-state, it is the intimacy of a house concert that she loves most. A woman of many talents.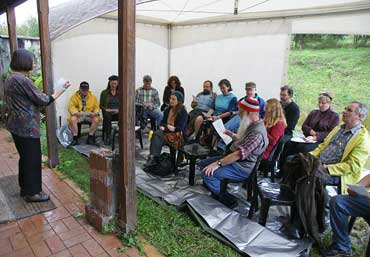 Booking essential.
Contact: Margaret (02) 9520 6180 or (0403) 936 785
+ Yummy home made afternoon tea.... $20/$15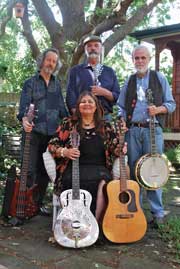 Also - Sutherland Acoustic will be hosting the group Blue Goose Band with Sonia Bennett for their session night on Thursday 28th June at Gymea Tradies ( Corner Manchester Rd. and The Kingsway Gymea) Contact: Maeve (02) 9520 5628 or Jenny on (02) 9576 2301 after 6pm.