Engadine House Concert with Alistair Brown

2pm, Sunday 7th February 2010
By Margaret Bradford
Posted Saturday, January 2, 2010
Hello all our faithful house concert audience
We're off again to a great start for 2010 with Alistair Brown, a long time natural in the entertainment field. Alistair was a hit when he came to our local acoustic music club a few years back.
This is his only Sydney concert!
Alistair Brown - Alistair Brown has been singing the old songs, and new songs written by people who like the old songs, since he was fifteen years old. He began his career helping out in the folk clubs of his native Scotland during what Utah Phillips called the great folk scare of the 60s, opening bottles (and occasionally concerts) for many of the great names in folk music.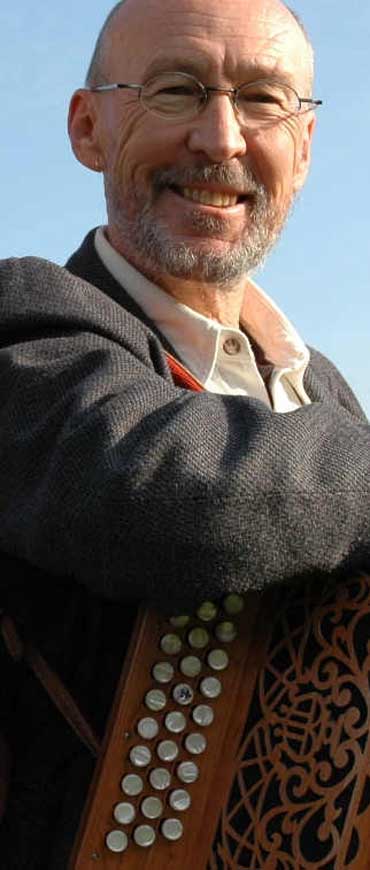 Audiences at concerts and festivals across North America, Australia, New Zealand and the UK have responded enthusiastically to his performances, covering the field from big ballads, comic ditties, songs of struggles (usually unsuccessful) against temptation, odes to conviviality and songs of unashamed sentimentality, to outrageously funny stories from a master of the art - all this accompanied by anglo concertina, button accordion and harmonica.
He has entertained groups of elementary and secondary school pupils from 20 to 300 with songs and stories, been MC at many festivals and concerts, including hosting a symphony concert for an audience of 5000, and been guest on numerous radio and television programmes. He has called dances and has played in numerous dance bands. He has run courses on folk music in university and summer music camps, and has taught folk dance for many years. From 1978 to 2002, he was producer/ host of A Sign of the Times, heard on radio station CIXX fm London, Ontario. For five years he also hosted Off She Goes, syndicated nationally in the USA on National Public Radio.
Look forward to seeing you there . . .
Margaret & Allan
Contact: Margaret Bradford (02) 9520 6180 or (0403) 936 785 or email.
Cost: $20/$15pp (includes home-cooked afternoon tea)
Booking essential.