The Shack - October 2008

7.30pm, Saturday 4th October 2008
By Kathleen Swadling
Posted Friday, August 15, 2008
The Tramshed
1395a Pittwater Road
Narrabeen
(In between the Ambulance Station and Car Park of Narrabeen Shopping Centre)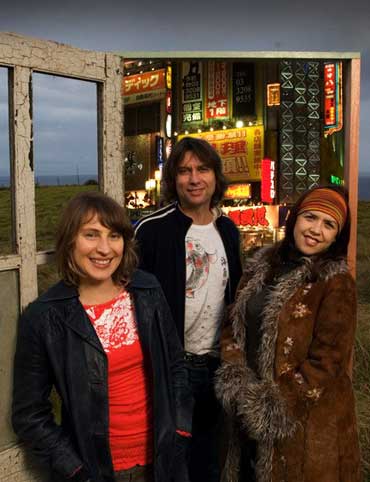 Guest artists this month include:
Jigzag - Joy-filled and thought provoking songs. Awe inspiring musicianship – both vocal and instrumental. Compelling and connected performances full of energy and life. Seldom do these qualities seamlessly unite in a single band and even more rarely are they sustained for over a decade. This trio was voted "Best Live Act" by the Australian Folk Alliance. They are in big demand and it has taken The Shack 3 years to get them booked so make sure you don't miss out.
Buck & Deanne - A folk/blues duo featuring fine vocals, close harmonies and nifty guitar. They are entertaining, interesting, spontaneous, oozing with charm, wit and wisdom. They make good music too. Drawing on a combined 30 years musical experience, this romantic, musical collaboration has been laying' em in the aisles from Araluen in W.A. to Woy Woy New South Wales.
Selalu - Trevor, Kathleen and Tully form this dynamic trio playing a diversity of original songs that take audiences on a journey that is thought provoking and moving. Drawing upon contemporary folk and country styles with acoustic guitars, mandolin and bass along with moving and thoughtful lyrics and harmonies, their songs take you on a journey of the heart. Selalu's poetic approach is unique and refreshing.
Coffee and tea is available but BYO refreshments and nibblies.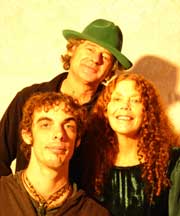 The Shack is held on the first Saturday of every month. There's a cover charge of $15 (or $10 for members, students and pensioners) to cover costs. The Shack is a non profit organisation – all proceeds go toward the promotion and presentation of original, contemporary and traditional 21st century folk music.