The Shack - October 2010

7.30pm, Saturday 2nd October 2010
By Kathleen Swadling
Posted Sunday, July 11, 2010
The Tramshed
1395a Pittwater Road
Narrabeen
(In between the Ambulance Station and Car Park of Narrabeen Shopping Centre)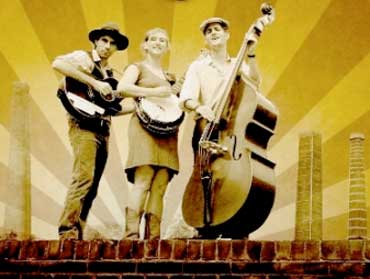 Guest artists this month include:
The Lurkers - Double bass, banjo, guitar and three-part harmonies. It's subversive home-spun hillbilly bluegrass music about environmental evangelism, disobeying the law and DIY global suicide. Described as "Billy Bragg with banjos and The Waifs with a conscience", The Lurkers have played to packed crowds at festivals across the country including The National Folk Festival and in 2009 traveled to Copenhagen to perform for activists converging on the UN Climate Change Summit.
Triantán - Triantán is a wake up call for anyone who thinks Celtic music is misty stuff. Their blend of Gaelic and English, of spine-chilling laments, blood-curdling war chants, songs of love and betrayal, of drinking bouts and dancing, leave an unforgettable impression of the richness of traditional life in Scotland and Ireland. They also have a body of fine Australian songs whose heritage is conspicuously Gaelic.
Dave Calandra - Finger-style guitar plucked with intricate detail, open tunings for depth of tone, and smooth vocals delivered with breathy intimacy.... These are just a few of the elements that comprise the instantly recognizable sound of Dave Calandra. Acoustic or electric, playing solo or accompanied by drums and percussion, Dave's songs are refreshing and contemporary, yet layered with subtle folk and blues undertones. A gifted songwriter with a knack for contagious melodies, Dave draws from his wealth of life experience and pens one beautiful song after another. On-stage he is a formidable musician with an almost tangible presence, and he is also a generous storyteller. From the deserts of Central Australia to the streets of Calcutta and New York, Dave's "between-song" travel stories are dispensed with eloquence and charm, and a healthy dose of humour.
Coffee and tea is available but BYO refreshments and nibblies.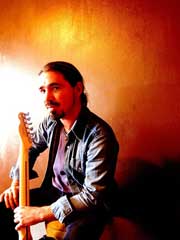 The Shack is held on the first Saturday of every month. There's a cover charge of $15 (or $10 for members, students and pensioners) to cover costs. The Shack is a non profit organisation – all proceeds go toward the promotion and presentation of original, contemporary and traditional 21st century folk music.