The Shack - May 2010

7.30pm, Saturday 1st May 2010
By Kathleen Swadling
Posted Friday, February 12, 2010
The Tramshed
1395a Pittwater Road
Narrabeen
(In between the Ambulance Station and Car Park of Narrabeen Shopping Centre)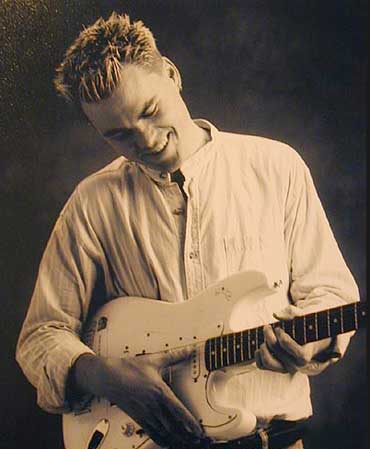 Guest artists this month include:
The Jeff Stanley Band - "He's the best guitarist I have ever heard," were the words spoken on national radio about Jeff Stanley. He was raised in East Africa which exposed him to eclectic music from an early age. As a teenager, Jeff incorporated such styles as African pop, rock, jazz, blues, funk, ska, and reggae into his music. This diversity soon landed him several first place awards in Songwriters Showcases. He's a diverse singer-songwriter whose abilities are evident throughout all five of his original full length albums. His bizarre sense of humor, ability to improvise and create lyrics on a whim, and spiritual vibe continue to inspire audiences in the United States, Africa, Mexico, and Australia.
Jenny Biddle - Jenny Biddle is emerging as one of the most dynamic and diverse songwriters of her time. Possessing jaw-dropping mastery of guitar and piano, the songstress combines her skills with her fruitful ear for melody, and her humble, straight-to-the-core lyrics. Topping it off with her infectious, soulful voice, Jenny's performance captivates her audience, whether it be 'beautiful non-nonsense folk', down and dirty blues grooves, rockin' piano riffs, or an intimate moment of reflection.
Allan Caswell - Allan is one of Australia's best singer-songwriters. Over 400 of Allan's songs have been recorded worldwide by artists like Cilla Black, The Irish Rovers, Patti Page, Slim Dusty, James Blundell and The Living End. His best known song, "On The Inside", (theme song he wrote for the television series "Prisoner") reached number-one in Australia and New Zealand, No. 3 in England and made the country charts in the USA. He has been awarded five golden guitars at Australasian Country Music Awards as well as one platinum and 4 gold albums for his writing and production work on the hugely successful children's albums by Don Spencer. Allan brings intelligence and humour to everything he writes and would back himself to get a good song out of virtually any subject.
Coffee and tea is available but BYO refreshments and nibblies.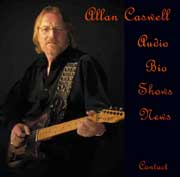 The Shack is held on the first Saturday of every month. There's a cover charge of $15 (or $10 for members, students and pensioners) to cover costs. The Shack is a non profit organisation – all proceeds go toward the promotion and presentation of original, contemporary and traditional 21st century folk music.