The Shack May '15

7.30pm, Saturday 2nd May 2015
By Jen
Posted Sunday, February 1, 2015
The Tramshed
1395a Pittwater Road
Narrabeen
(In between the Ambulance Station and Car Park of Narrabeen Shopping Centre)
The Shack provides an entertaining and diverse range of both modern day and traditional quality acoustic music in a comfortable candle lit atmosphere on the first Saturday of each month.
The Shack is at the Tramshed Community Arts Centre, 1395a Pittwater Rd, Narrabeen (which is located between the car park and the Ambulance Station in the Narrabeen shopping centre). BYO including nibblies if you wish.
Each Shack concert begins at 7:30 pm with several 15 minute floor spots, followed by three half hour to 40 minute main acts.
Entry is $25 and $20 for Shack members. (Info: 0413 635 856)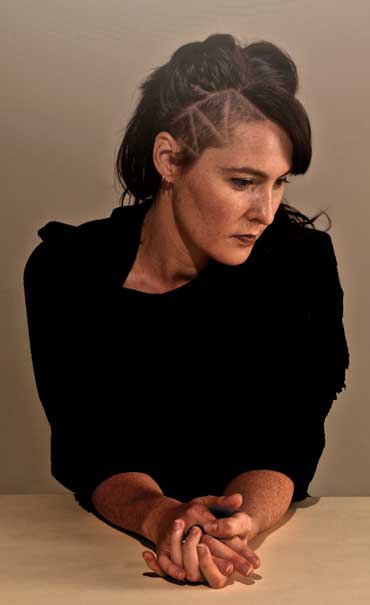 Guest artists this month include:
Ami Williamson - Forceful, funny, powerful and poetic, Ami Williamson is Indie Folk with a dash of cabaret for flavour. While her roots are firmly in the tradition of singer/songwriter, her richly diverse upbringing has had Ami taking the stage not only in opera and classical, but also touring with her father, country music artist John Williamson. Ami is now focused on her song-writing, performing her own compositions in a one woman show at music venues and events such as The Woodford Folk Festival, and she has performed as part of an entertainment tour for troops in Iraq.
Men with Day Jobs - Their music has been described by Sydney Morning Herald as having "Great words. Great tunes. Funny, poignant, political without being precious, ingenious without being pretentious." They draw from a range of genres, lyrics veering gleefully from personal to political to plain puerile. Live performances by the Men mix melody, harmony and rhythm with stories, humour, audience involvement… and Not Paying Attention to normal performance conventions.
Chris Roodenrys - Chris is a singer / songwriter / guitarist from Campbelltown, NSW. Probably best known as one half of the duo 'Lily' who hit Australian airwaves in 2001 with their album 'When I expect tears' he has played extensively both in Australia and overseas, He has also worked with Peggy Van Zalm of 'Martha's Vineyard' and the band 'Dark Horse'. After something of a hiatus in recent years he has returned to both the live circuit and the studio with some fresh material and a new take on old songs. His music cuts across the genres of jazz / blues and roots and he is known for his very distinct guitar work and passionate live performances.
The Shack is a non profit organisation – all proceeds go toward the promotion and presentation of original, contemporary and traditional 21st century folk music.