The Shack - June 2010

7.30pm, Saturday 5th June 2010
By Kathleen Swadling
Posted Saturday, April 10, 2010
The Tramshed
1395a Pittwater Road
Narrabeen
(In between the Ambulance Station and Car Park of Narrabeen Shopping Centre)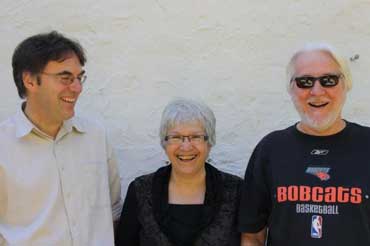 Guest artists this month include:
Kitty & the Bobcats - Kitty and the Bobcats are a three-piece band based in Canberra and Melbourne that play traditional and original songs and tunes predominantly in the style of Old Time American music, with the odd foray into bluegrass and the blues. Rob Mahony (fiddle), Peggy Daroesman (guitar and vocals) and Bob Hefner (banjo and vocals) bring many years of playing with other bands, past and present, to the mix. They aim for a high-energy synthesis of the styles they enjoy, and the result is a lively, toe-tapping and listener-friendly experience, leavened at times by poignant ballads featuring beautiful vocal and instrumental harmonies.
Nick Charles - The prestigious Melbourne newspaper, "The Age", has declared Nick Charles as "Australia's virtuoso of acoustic roots guitar" and Artstreams Magazine states emphatically he is "the best picker on the scene". His musical influences are many and varied and include the seminal blues of Big Bill Broonzy and Blind Blake, the countrified picking of Doc Watson and Merle Travis and the infectious swing and melody of Django. Nick has been a performing and touring acoustic musician for over 25 years on the Australian and international acoustic music scene. Averaging over 200 shows a year from Perth to Sydney and LA to Kansas City - including many major guitar, folk, blues and jazz festivals - the eclectic nature of Nick's music continues to delight and captivate his audiences.
Zoe Elliott - Zoe Elliot is a young singer songwriter who is becoming a regular appearance at venues across Sydney (and now Canberra). Her fresh, charismatic and emotional performances have already built her a loyal following. As a solo artist she plays acoustic guitar and her music ranges from fun and rhythmic to soulful, reflective, and at times, quirky. Her voice has a unique, melting tone which is known to quieten the local pub. However, there is plenty of voice for her bigger bluesy songs. She has the ability to get the crowd clapping and singing along, yet also able to captivate them with heart reaching story telling through songs that are melodic, insightful and full of imagery.
Coffee and tea is available but BYO refreshments and nibblies.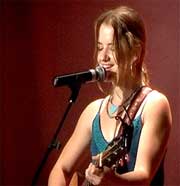 The Shack is held on the first Saturday of every month. There's a cover charge of $15 (or $10 for members, students and pensioners) to cover costs. The Shack is a non profit organisation – all proceeds go toward the promotion and presentation of original, contemporary and traditional 21st century folk music.