The Shack - July '13

7.30pm, Saturday 6th July 2013
By Roxana Jarolimek
Posted Monday, April 8, 2013
The Tramshed
1395a Pittwater Road
Narrabeen
(In between the Ambulance Station and Car Park of Narrabeen Shopping Centre)
The Shack presents a remarkable line up of live acoustic music, with a variety of artists on the first Saturday of each month. It is pleasantly laid out cabaret style in a candle lit atmosphere. The music is gently amplified with three main artists each month and one or two pre-booked floor spots. Complimentary tea and coffee is available and feel free to bring your own drinks and nibbles.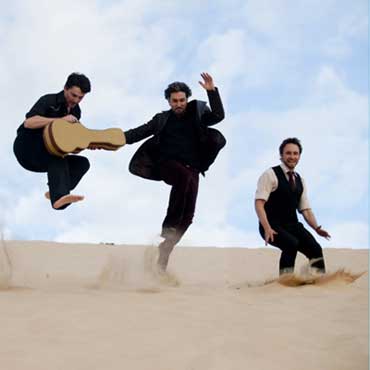 Guest artists this month include:
Grimick - An honest, acoustic, folk-rock style, Grimick are an energetic group of singer/song-writers who never stray far from the essential ingredients - great rhythm, a contagious melody, and something to say….With seemingly no upward limit to their vocal range, they are capable of both power and tenderness, humour and passion. Combine this with ripping guitar riffs and solos, smooth harmonies, earthy percussive rhythms and arrangements on conga, trumpet, ukulele and piano – and you have a special live act not to be missed.
Jim Pike and the Euphemistics - Jim has been a writer all his life; radio, tv, stage, poetry, comedy and drama, all leading to the songs he writes today. Words are what he's all about. Luckily he writes a pretty good melody as well. With help from the Euphemistics'close harmonies his stories are woven into something warm and familiar yet completely original. He's also quite funny and may resort to poetry if provoked.
Raw Sienna - A unique acoustic band fused with a 60s, 70s eclectic edge, based on Sydney's Northern Beaches. A mix of alternate blues folk rock psychedelic shoegaze. think...Crosby Stills Nash & Young, Dylan, Savoy Brown, Hope Sandoval & Chrissy Amphlett all jammed into a Humble Pie.
Coffee and tea is available but BYO refreshments and nibblies.
The Shack is held on the first Saturday of every month. There's a cover charge of $20 (or $15 for members, students and pensioners) to cover costs.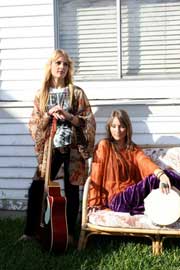 The Shack is a non profit organisation – all proceeds go toward the promotion and presentation of original, contemporary and traditional 21st century folk music.