The Shack - July '14

7.30pm, Saturday 5th July 2014
By Roxana Jarolimek
Posted Saturday, May 3, 2014
Mona Vale Bowling Club - in the Namatjira Room
1598 Pittwater Road
Mona Vale (Map)
N.B. NEW VENUE - The Shack has moved to the Mona Vale Bowling Club located at 1598 Pittwater Rd, Mona Vale in the Namatjira Room which has its own bar. Bring your own snacks and nibblies if you wish. Winter is a wonderful time in this room with the open fire crackling away as you enjoy a glass of wine from the bar.
The Shack presents a remarkable line up of live acoustic music, with a variety of artists on the first Saturday of each month. It is pleasantly laid out cabaret style in a candle lit atmosphere. The music is gently amplified with three main artists each month and one or two pre-booked floor spots. Complimentary tea and coffee is available and feel free to bring your own drinks and nibbles.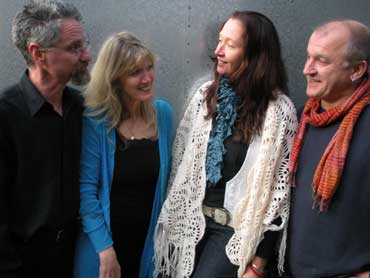 Guest artists this month include:
Kevin Bennett - Kevin Bennett, well respected singer/songwriter with the Sydney roots band The Flood, CMAA Gold Guitar award and Aria Nominee for 2006, writes relevant, contemporary Australian music containing the elements of Blues, Rock and Country-telling stories of where he's from and where he might be going. He sings his life. Kevin is a popular co-writer having penned songs with Troy Casser-Daley, Broderick Smith, Kim Cheshire, Felicity. His song "Paul Kelly's Blues" was nominated for APRA Song of the Year. Another of Kevin's songs, "Hello Blue Sky" recorded by The Flood reached the number one spot on the Country Music Chart. Kevin's acoustic shows reveal the essence of his songs as he takes the audience on an unpredictable musical ride where anything can, and will, happen.
Glenn Cardier - In the 70's Australian singer-songwriter/guitarist Glenn Cardier produced three albums of highly original folk/rock songs. He played at the first two Sunbury festivals and worked with the likes of Frank Zappa, Spike Milligan and Fairport Convention. He wrote songs for Olivia Newton-John and broke in through the tough UK folk circuit. Post 2000, Glenn Cardier's re-emergence as a songwriter/performer of real distinction has been nothing short of extraordinary. On stage there are trademark flashes of stark beauty and thumping rockabilly/blues. There's a touch of Beefheart in his voice, a hint of Cohen in his lyrics and a pinch of Elvis here and there.
Christian Marsh - Christian marsh is one of Australia's finest harmonica players playing both diatonic and chromatic harmonicas. Starting at the age of 14 Christian studied harmonica with serious dedication. He has a multitude of sessions to his credit over many years and has played a wide cross section of styles. He has featured in many stage musicals and he has performed Sven Libaek's Harmonica Concerto with a number of different symphony orchestras. His composition "Five Islands"was awarded "Best Instrumental" at the ABC Newcastle Music Awards. He has won Gold Harmonica Awards and has played as a guest artist on over 40 albums. He will team up with his friend and musical colleague Glenn Cardier.
RAPT - Freewheeling jazzfolk RAPT roam through fields of folk, Celtic, bluegrass, blues, jazz and originals with diverse instrumentation and great harmonies. Their music is uplifting,colourful and exciting. RAPT combine the many musical loves of the band members. Classically trained but with a jazz/ improv bent, Paul Laszlo plays double bass and banjo and has a rich baritone voice. Paul's virtuosic playing adds great depth to RAPT. Multi talented songstress, Ann Palumbo on acoustic and classical guitar, mandolin and double bass is a jazz chanteuse with a penchant for Tango as well as classical music but with her roots in folk music as well as the improvised independent music scene. MusicOz award winning songwriter Rosie McDonald (acoustic guitar, bouzouki, percussion) - has a strong rhythmic drive with her instruments and a rich alto voice to lead us into the stories from the folk and blues traditions as well as providing harmonic interplay with Ann's vocals on the jazz influenced songs.
Coffee and tea is available but BYO refreshments and nibblies.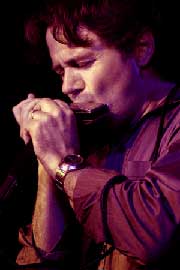 The Shack is held on the first Saturday of every month. There's a cover charge of $20 (or $15 for members, students and pensioners) to cover costs.
The Shack is a non profit organisation – all proceeds go toward the promotion and presentation of original, contemporary and traditional 21st century folk music.