The Shack - February '13

7.30pm, Saturday 2nd February 2013
By Roxana Jarolimek
Posted Monday, December 10, 2012
The Tramshed
1395a Pittwater Road
Narrabeen
(In between the Ambulance Station and Car Park of Narrabeen Shopping Centre)
The Shack presents a remarkable line up of live acoustic music, with a variety of artists on the first Saturday of each month. It is pleasantly laid out cabaret style in a candle lit atmosphere. The music is gently amplified with three main artists each month and one or two pre-booked floor spots. Complimentary tea and coffee is available and feel free to bring your own drinks and nibbles.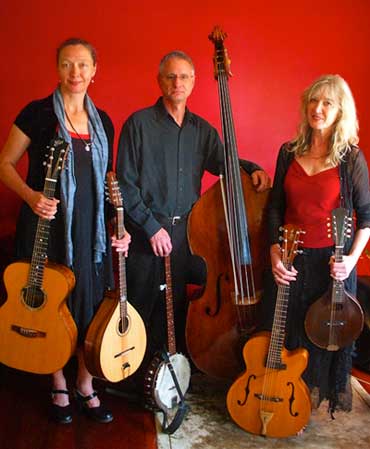 Guest artists this month include:
RAPT - Freewheeling jazzfolk RAPT roam through fields rich in folk, celtic, bluegrass, blues, jazz and originals with diverse instrumentation and great harmonies. Their music is uplifting, powerful and exciting. With double bass, guitars, banjo, mandolin and bouzouki their creatively intertwining vocal harmonies are entrancing. RAPT have performed at the Gulgong, Illawarra, St Alban's, Kangaroo Valley and National Folk festivals and are all well known members of the music scene playing in the bands Urban eXcentrics, Tangocentric, Alturas, Folklore and Mothers of Intention. They are currently recording their first album.
Zoe Elliot - is a singer songwriter who is renowned for her fresh, charismatic and emotional performances. Her music ranges from fun and rhythmic to soulful, reflective and quirky. Zoe's voice has a unique melting tone, however there is plenty of voice for her bigger bluesy songs. She will captivate you with melodic, insightful, heart reaching story telling. Zoe Elliot grew up on the Northern Beaches of Sydney. Her extensive travel, life experiences and her ability to connect with people have helped inspire many of her songs. Zoe has opened for Dragon and played alongside Declan O'Rourke.
Matt Dewar - Drawing inspiration from artists such as Bon Iver, Fleet Foxes and Crowded House ...22 year old Matt Dewar (aka "Direwolf") is a stout product of the undiscovered indie/folk movement. This is because plenty of nurtured care has gone into his "sound" - and subsequently has become a lot more solid over time. Matt began playing guitar at the mere age of 6.... then started singing ten years later, followed closely by the desire to write songs. These songs give Matt's live performances a sharp edge. And after 3 years in the making, Direwolf is currently working on his debut EP.
Coffee and tea is available but BYO refreshments and nibblies.
The Shack is held on the first Saturday of every month. There's a cover charge of $20 (or $15 for members, students and pensioners) to cover costs.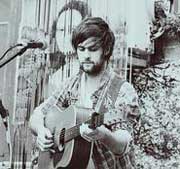 The Shack is a non profit organisation – all proceeds go toward the promotion and presentation of original, contemporary and traditional 21st century folk music.