The Shack - December 07

7.30pm, Saturday 1st December 2007
By Kathleen Swadling
Posted Sunday, September 16, 2007
The Tramshed
1395a Pittwater Road
Narrabeen
(In between the Ambulance Station and Car Park of Narrabeen Shopping Centre)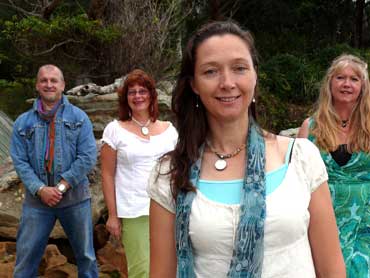 Guest artists this month include:
Mothers of Intention - Mothers of Intention will take you on a journey of beautiful original material, lively jigs and reels, evocative ballads and some thoughtful arrangements of old favourites. "Their sound is un-mistakably Celtic …but there is a special timeless quality that sets them apart". Vocal harmonies and layered instrumentals, driving rhythm guitar, fiery yet soulful fiddle, lilting recorder and the steady bodhran heartbeat define the Mothers sound.
Anne Ridgway - Anne is a contemporary singer-songwriter playing 6 and 12 string guitars. A soaring voice, flowing lyrics and ambient, intricate guitar work best describe the soulful music of Anne Ridgway. Hailed as one of the Blue Mountains' "best loved musicians"; her music has been described as inspiring and healing. She will also perform some songs with her duo musician Rosie McDonald from the "Mothers of Intention"
Matt Connor - Matt is a local young singer/songwriter with loads of talent. One time lead singer in a popular local rock band, Matt now concentrates on writing and performing his own unique compositions.
Coffee and tea is available but BYO refreshments and nibblies.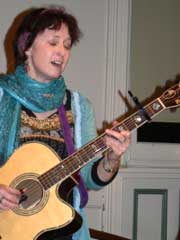 The Shack is held on the first Saturday of every month. There's a cover charge of $15 (or $10 for members, students and pensioners) to cover costs. The Shack is a non profit organisation – all proceeds go toward the promotion and presentation of original, contemporary and traditional 21st century folk music.