The Shack - August '13

7.30pm, Saturday 3rd August 2013
By Roxana Jarolimek
Posted Monday, May 27, 2013
The Tramshed
1395a Pittwater Road
Narrabeen
(In between the Ambulance Station and Car Park of Narrabeen Shopping Centre)
The Shack presents a remarkable line up of live acoustic music, with a variety of artists on the first Saturday of each month. It is pleasantly laid out cabaret style in a candle lit atmosphere. The music is gently amplified with three main artists each month and one or two pre-booked floor spots. Complimentary tea and coffee is available and feel free to bring your own drinks and nibbles.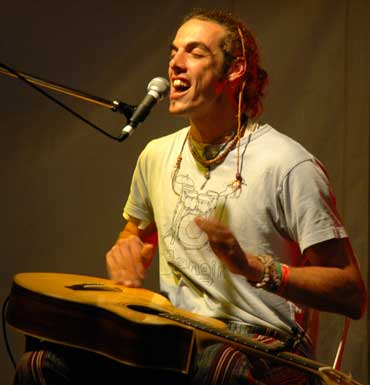 Guest artists this month include:
Tully - Tully is an inspired and prolific songwriter, as well as a varied and fascinating performer. His guitar playing is as diverse as his musical life in general. Developing a range of percussive techniques, he has achieved a solo sound that for most takes a 3 piece band to accomplish. He is a self confessed student of it all, and his songwriting is becoming more poignant and touching as his journey continues. Tully strives in all areas of his creativity to connect. He draws on his roots of Irish ancestral blood, a deep seeded love and respect for this land, a fascination with stories and characters , and his musical influences from all corners of our world.
Renny Field - Armed with a guitar and a suitcase, Renny Field has spent much of the past few years on the road, plying his craft at every available opportunity and drawing inspiration from the people and places he has encountered along the way. From the lonely hotels of regional NSW to the street stages of Berlin and the songwriter rooms of London and Dublin, he has held court with audiences the world over and felt elation and exhaustion in equal measures. His latest album "Fieldnotes" is an open account of these experiences and undoubtedly the truest reflection yet of his life as a touring artist.
The Distant Sons - Take the loose comfort of a Bluegrass foundation. With the long lost ghost of Bill Munroe a hoverin' and the harmonies of Old Crow Medicine Show a ringin' the 'Distant Sons' tip their collective hats to any true craftsman of the song. While there ain't much new here the 'Distant Sons' strike a lovely balance between consonance and dissonance.
Coffee and tea is available but BYO refreshments and nibblies.
The Shack is held on the first Saturday of every month. There's a cover charge of $20 (or $15 for members, students and pensioners) to cover costs.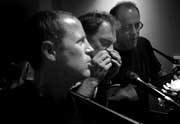 The Shack is a non profit organisation – all proceeds go toward the promotion and presentation of original, contemporary and traditional 21st century folk music.