The Shack August '14

7.30pm, Saturday 2nd August 2014
By Roxana Jarolimek
Posted Sunday, June 1, 2014
Mona Vale Bowling Club - in the Namatjira Room
1598 Pittwater Road
Mona Vale (Map)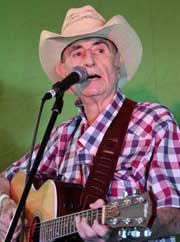 The Shack provides an entertaining and diverse range of both modern day and traditional quality acoustic music in a comfortable candle lit atmosphere on the first Saturday of each month on the Northern Beaches at Mona Vale Bowling Club located at 1598 Pittwater Rd, Mona Vale . Bring your own snacks and nibblies if you wish.

Each Shack concert begins at 7:30 pm with several 15 minute floor spots, followed by three half hour to 40 minute main acts.
Entry is $25 and $20 for Shack members.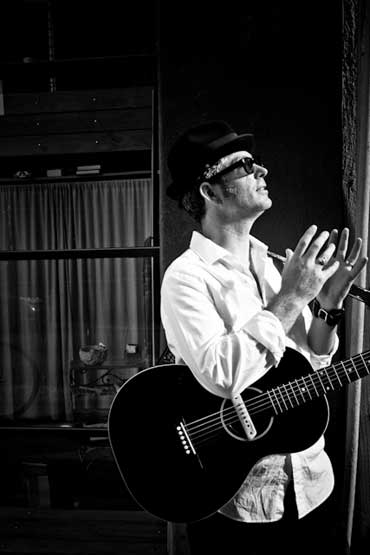 Guest artists this month include:
Vincent Cross is a roots-oriented songwriter, musician, and composer born in Dublin, raised in Australia and now based in New York City. His first full-length debut album Home Away from Home received strong support from the Bluegrass, Country and Americana communities. In concert he accompanies himself on guitar. His vocal influences range from the "untamed" Rosco Holcomb to the subtler alt-country musing of Jeff Tweedy. Vincent's new album A Town Called Normal, journeys through jazz infused old-time ballads, downhome country blues, traditional bluegrass, and indie-folk rock.
Dave Calandra plays guitar like his life depends on it…. and he also writes a fine tune, the kind of songs that dwell in your subconscious for days at a time. His rugged vocals, fluid guitar style and haunting songwriting have been aptly described by industry veterans as sounding like Mark Knopfler and Kelly Joe Phelps covering the works of J.J. Cale. Backed by the sublime voice and etherial violin of Susie Bishop, and the smooth upright bass of Johan Delin, The Min Min Lights present Dave's dark, observational and humorous songwriting in a spacious soundscape, and draw inspiration from the great folk, blues and country artists of the 1970′s.
Rabin Davies and Green is a band whose performances have the feel of a Sunday afternoon jam in someone's living room. Their performances are highlighted by beautiful vocal harmonies, excellent instrumental support and a real sensitivity for the words and the music Leon Rabin, Toni Davies, and Arnie Green are seasoned performers who have long since paid their dues, and have performed in clubs and pubs and festivals all over Australia and the world. They love to sing, and the obvious joy of what they do is totally contagious. The vocals are strong, the songs well chosen, and it all comes straight from the heart.
The Shack is a non profit organisation – all proceeds go toward the promotion and presentation of original, contemporary and traditional 21st century folk music.