Waywood Folk CD Launch at Hornsby

8pm, Friday 20th April 2007
By Barry Parks
Posted Friday, March 9, 2007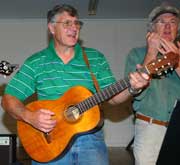 Hornsby Ku-ring-gai Folk Club's Waywood Folk's long awaited 2nd CD will be launched on:
Friday 20th April (8pm)
Songs of seafaring, convict, transportation, shearing, tragedy, life, love, betrayal & bad behaviour. A mix of original, contemporary & traditional songs.
Waywood Folk are Martin Fowler, Barry Parks, Pam Farley, Ian Fretwell, Mal Graham & Kirsten Hulse.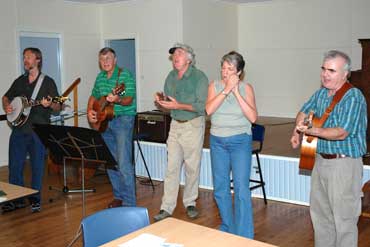 Hornsby-Kuringai Folk Club
Beatrice Taylor Hall (rear Willow Park)
Edgeworth David Ave,
Hornsby
Light refreshments available; BYO.
Info: Barry Parks (02) 9807 9497 or email.