'Don't mention the Wall!' comes to Humph Hall

7pm, Friday 8th March 2013
By Wayne Richmond
Posted Sunday, February 3, 2013
An evening of 'Beez' type fun & great songs!
Songs and stories from the fall of the Berlin Wall and beyond, with Deta and Rob Rayner (accordion/voice , guitar/voice) from The Beez playing classics and originals from Bowie to The Beatles, from Polka to Punk and Klezmer to Cabaret.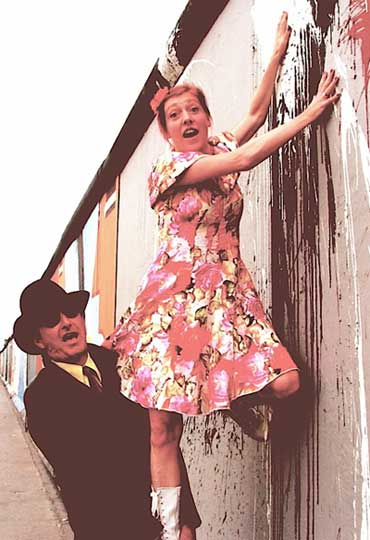 This is the unadulterated truth about the dramatic post-Wall banana shortage, East German Country and Western harmonica production and Stasi-assisted sound checks, all from a uniquely German/Australian perspective
Teamed with anecdotes and photos, this concert will be a funny and moving account from two musicians unwittingly caught up of one of the most significant events of the 20th century.
See Deta and Rob with the rest of The Beez as they appeared on ABC TV's Spicks & Specks. Check out a YouTube clip from The Beez here at Humph Hall. Visit their web site.
Suggested donation: ($25/$15).
Bookings are advised. Call or email Wayne (02) 9939 8802 to reserve your seat.
Humph Hall
85 Allambie Road
Allambie Heights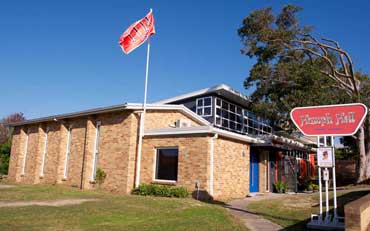 Formerly the Allambie Heights Uniting Church, Humph Hall is now the private home of Gial Leslie and Wayne Richmond.
As with all concerts in Humph Hall, 'Don't mention the Wall!' will be performed acoustically - no PA system! :-)