Unsung Heroes of Australian History comes to Humph Hall

2pm, Sunday 26th August 2012
By Wayne Richmond
Posted Tuesday, May 1, 2012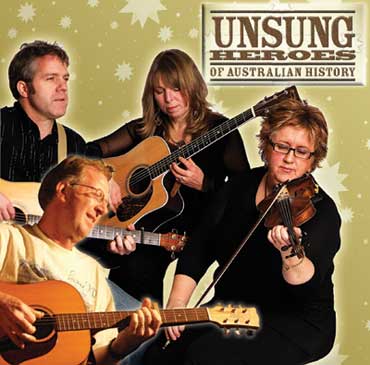 A multimedia show celebrating ordinary people who have done extraordinary things. It involves scripted narration, songs, projected images, audience interaction and the gratuitous distribution of Anzac biscuits.This exciting and innovative musical production brings you stories of people and events in Australia's history right up to the present day. So many people have quietly made their mark and helped to form this fortunate nation. Moira Tyers, Bruce Watson, Neil Robertson and Wendy Ealey invite you to meet some of them.
Who shot Ben Hall?
Whaddaya mean 'Pa Will?'
What can you do with old leather belts and felt hats?
The youngest soldier to die at Gallipoli was how old!?!
Who's got a glacier and a rat named after them?
You said how many went to the slide night!?!?!?
Why would anyone go round with chalk in their pocket?
Who was Australia's first professional female jockey?
What was Henry Lawson's mum like?
Wasn't that a weird time for a sewing bee?
Play it again Horace!
Bookings advised as new Council regulations limit audience to 50!
The show has received warm and enthusiastic responses from audiences all over Australia.
"With exquisite attention to their craft, Moira Tyers and her players tune in to Australian History, rescuing some long-forgotten stories from obscurity, and breathing new life into other more familiar iconic tales. Gutsy, political, refractory and lyrical, Unsung Heroes is sure to be enjoyed by a new generation of music lovers who want to see meat on the bones of the past. These songs drip with the satisfying juices of solid research, spirited lyrics and sublime artistry. A musical and historical feast!"
Dr Clare Wright Historian Author Broadcaster Honorary Research Fellow, La Trobe University
Entry by optional donation ($25/$15).
Call or email Wayne (02) 9939 8802 to reserve your seat.
Humph Hall
85 Allambie Road
Allambie Heights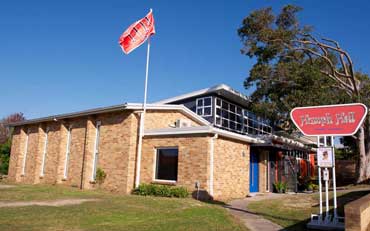 Formerly the Allambie Heights Uniting Church, Humph Hall is now the private home of Gial Leslie and Wayne Richmond.
N.B. 'Unsung Heroes of Australian History' is also being performed at Monaro Folk Society on Friday 24th August and The Loaded Dog on Saturday 25th August.