The String Contingent return to Humph Hall

7pm, Thursday 2nd February 2012
By Wayne Richmond
Posted Saturday, October 15, 2011
As a former church, Humph Hall proved to be the ideal acoustic venue for the magic that is the virtuosic instrumental trio, The String Contingent when they played here in
These extremely talented young musicians compose and perform music of sparkling beauty and originality that explores the full spectrum of musical expression.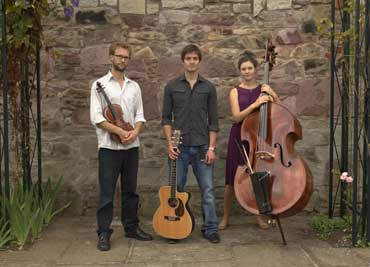 Australians Chris Stone (violin) and Holly Downes (double bass) with Scotsman Graham McLeod (guitar) draw from genres including celtic, classical, jazz and bluegrass.
"Beautiful playing, great musicianship, wonderful ideas. The String Contingent are going places, and quickly!" (Chris Duncan, ARIA award winning Scots fiddler.)

"Absolutely fantastic, the originality & beauty of your music cannot be underestimated. The quality of your playing is outstanding . . a truly enlivening, exciting experience." (Nicola Black, Acoustic Village Programmer, Wickerman Festival UK)

" . . . Extremely sophisticated instrumental music . . . the level of skill of this group is stunning as are the beauty and joy of their compositions." (Steve Gadd, Artistic Director, Cygnet Folk Festival, Australia.)

Suggested optional donation: $25/$15
Call or email Wayne (02) 9939 8802 to reserve your seat.
Humph Hall
85 Allambie Road
Allambie Heights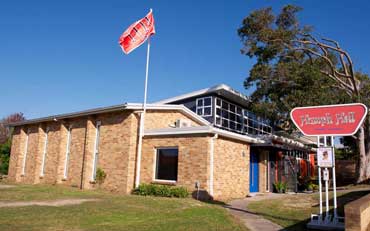 Formerly the Allambie Heights Uniting Church, Humph Hall is now the private home of Gial Leslie and Wayne Richmond.